Wednesday, September 6, 2006
Dr. Sonia Nieto is Fall E. Pauline Riall Lecturer October 4-5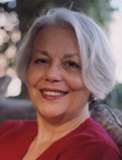 SALISBURY, MD---What does it mean to prepare teachers for diversity and democracy? How is the "public good" linked with these issues? Should these things matter to all of us whether we are teachers or not? Renowned multicultural educator Dr. Sonia Nieto addresses these questions and more at this fall's speaker in Salisbury University's E. Pauline Riall Lecture Series.
The lauded educator and author speaks on "Preparing Teachers for the Public Good: Education, Diversity, and Democracy" 7:30 p.m. Wednesday, October 4, in Holloway Hall Auditorium. A book signing and reception follow in the Social Room.
On Thursday, October 5, from 9:30-10:30 a.m. in the Great Hall, Nieto also meets with students, staff and community members for an informal discussion on multicultural education.
During her lecture Nieto reviews the current sociopolitical context that is making it increasingly difficult to teach for the public good, focusing on research she has conducted over the past decade.
Born and raised in Brooklyn, NY, Nieto's teaching career includes working at P.S. 25 in the Bronx, the first bilingual school in the Northeast. She holds a doctorate in education with special concentrations in multicultural and bilingual education from the University of Massachusetts at Amherst. She is professor emerita of language, literacy and culture in the School of Education at the University of Massachusetts.
Nieto's scholarly work has focused on multicultural and bilingual education, curriculum reform, teacher education, Puerto Rican children's literature, and on the education of Latinos, immigrants and other culturally and linguistically diverse student populations. This work has led to the publication of many articles and book chapters.
Her articles have appeared in a variety of journals, including Harvard Educational Review and Multicultural Education. Nieto's books include Affirming Diversity: The Sociopolitical Context of Multicultural Education, The Light in Their Eyes: Creating Multicultural Learning Communities and Puerto Rican Students in U.S. Schools.
Nieto has served on commissions, panels and advisory boards across the world that focus their efforts on educational equity. She has received many awards and honors for her work, including the Educator of the Year Award from NAME, the National Association for Multicultural Education. In 2003, she was named to the Crítical Journal Hall of Fame as the Spanish-Language Community Advocate of the Year.
Nieto's talks are free and the public is invited. For more information call 410-543-6030 or visit the SU Web site at www.salisbury.edu.