Monday, June 6, 2011
Dr. Rosemary M. Thomas Appointed to American Cancer Society Leadership Team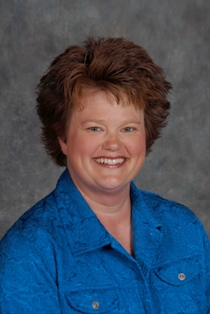 SALISBURY, MD---Dr. Rosemary M. Thomas, vice president of advancement at Salisbury University and executive director of the Salisbury University Foundation, Inc., has been appointed to the American Cancer Society's (ACS) Nationwide Leadership Training Team (NLTT).
National trainers help spread the ACS' messages at the national, divisional and regional levels. For the team, the society seeks volunteers who are strong communicators with proven facilitation, presentation, coaching and training skills, as well as a general knowledge of the ACS mission and in-depth knowledge of its Relay For Life program.
"I am honored to have been selected to serve on the National Leadership Training Team and, more importantly, to have been given the opportunity to continue sharing the mission and purpose of the American Cancer Society," said Thomas. "My family has volunteered with this organization for three generations, and I am proud to be a part of that tradition."
Since 2006, Thomas has served as an ACS community ambassador for Region 12, covering Delaware and the Delmarva Peninsula. She also has been a part of the leadership council for ACS's Tri-County Leadership Team since 2003. Last fall she began a three-year term on the ACS South Atlantic Division board of directors.
For many years, Thomas has been active with the society's Relay For Life program. She was a member of the Relay For Life Mid-Atlantic Task Force from 1996-2000 and has served on Relay committees in Maryland, including SU, and her native West Virginia. SU's Relay is consistently ranked among the top collegiate Relays in the nation, having raised more than $780,000 since its inception in 2002.
Thomas is active with many other community, state and national organizations, including the General Federation of Women's Clubs and the American Legion Auxiliary's Girls State programs in both Maryland and West Virginia.
Professionally, she is the ACT state representative for Maryland, Delaware and the District of Columbia, and is a member of several organizations including the Council for the Advancement and Support of Education, the Delmarva Planned Giving Council and the Association of Fund Raising Professionals.
In 2008, The Daily Record of Baltimore named her one of "Maryland's Top 100 Women."
"Dr. Thomas' application was most impressive, and she is coming to the NLTT with very high recommendations from both staff and volunteer leaders in the South Atlantic Division," said Gina Myracle, NLTT chair. "We are looking forward to working with Dr. Thomas and will value the expertise that she will bring to our 40-plus volunteer trainers from across the country."
For more information call 410-543-6030 or visit the SU Web site at www.salisbury.edu.