Wednesday, April 1, 2009
Dr. Lori Dewald Named AAHE Fellow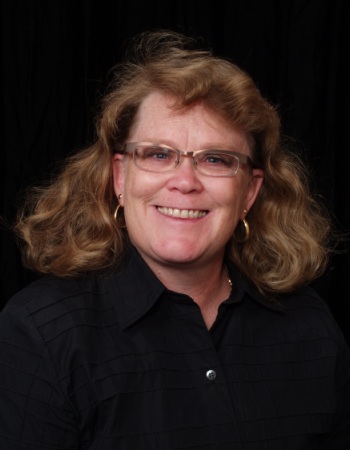 SALISBURY, MD---Dr. Lori Dewald of Salisbury University's Department of Health, Physical Education and Human Performance has been named an American Association for Health Education (AAHE) Fellow for 2009.
An expert in health education and athletic training, Dewald is one of only five fellows selected from across the nation, and the only woman inductee. She will be honored at the American Alliance for Health, Physical Education, Recreation and Dance (AAHPERD) national convention in Tampa, FL, on Friday, April 3.
Established in 1998, the fellowship recognizes AAHE members for service to the organization and the health education profession. Criteria include 10 consecutive years of AAHE membership, leadership on committees or boards, and scholarship.
Dewald has been a member of AAHE for some 27 years. She currently chairs its professional development committee, judges the undergraduate case study competition and is a member of the nominations and membership committees. She also serves on the Healthy Campus 2010 National Commission, and is the appointed liaison between the American College Health Association and the National Athletic Trainers' Association (NATA). In addition, she chairs NATA's Undergraduate Student Writing Contest and is on the Athletic Training Board of Certification Exam Development Committee. She also is a longtime NCAA CHOICES grant reviewer.
Dewald has received awards for her undergraduate teaching seven different times in her career. She has delivered 82 national conference presentations, published in 35 refereed publications and written 36 health education textbook reviews. She has also mentored 19 award-winning undergraduate student researchers.
She currently serves on the editorial boards or as a manuscript reviewer for 11 professional journals, including the International Electronic Journal of Health Education, Journal of American College Health and Athletic Training Education Journal. In May 2008, she was inducted into the exclusive Delta Kappa Gamma Society for women educators and is active in the Worchester County chapter.
Born and raised in Freeman, SD, Dewald earned her undergraduate degree from South Dakota State University, and her master's degree and Doctorate of Education at the University of Tennessee. She was the first person in the country to achieve both the credentials of Certified Athletic Trainer and Certified Health Education Specialist in combination with a doctorate. She has taught a multitude of athletic training and health education courses at colleges nationwide including Minnesota and Pennsylvania. She joined the SU faculty in 2006 and currently teaches courses in health education.
Locally, she visits nursing homes with her two Shetland sheepdogs and serves on the city utility commission in Delmar, MD. She is becoming a deaconess in the Lutheran Church and plans to volunteer in hospital chaplaincy and hospice care.
"My K-12 teachers, coaches and professors saw potential in me that I did not or could not see for myself," Dewald said. "My success is a tribute to their vision of my potential and also a result of their mentoring me. I am forever grateful for their wisdom and guidance in the various stages of my life. I strive every day to be as commendable as my role models were during my development."
For more information call 410-543-6030 or visit the SU Web site at www.salisbury.edu.