Monday, February 26, 2018
Dr. Laurie Henry Named New Dean of SU's Seidel School of Education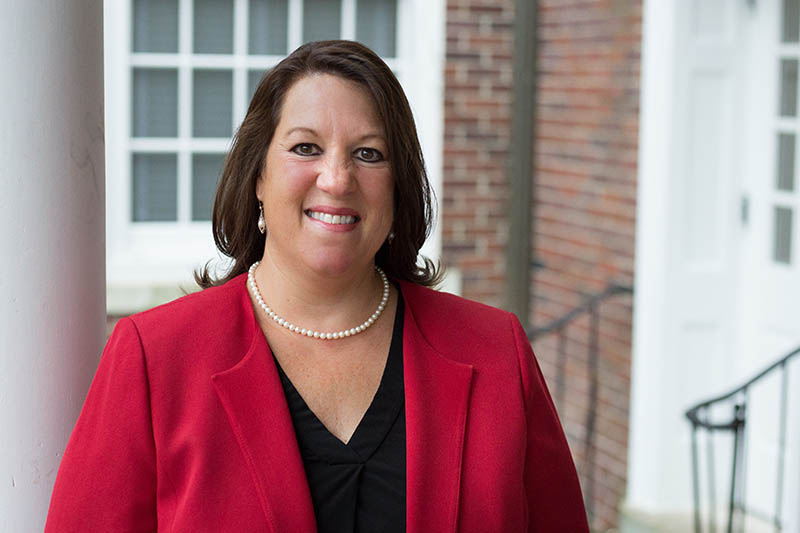 SALISBURY, MD---Dr. Laurie Henry has been appointed the next dean of Salisbury University's Seidel School of Education.

Henry comes to SU from the University of Kentucky, where she is associate dean for clinical preparation and partnerships in the College of Education. She also has been interim chair of the Department of Curriculum and Instruction, associate professor of early adolescent literacy, and faculty director of the P20 College and Career Readiness Lab, part of a communitywide student preparation partnership.

"I am very excited about the leadership that Dr. Henry will bring to the existing energy and momentum in the Seidel education programs," said Dr. Karen Olmstead, SU's interim provost and vice president of academic affairs. She also called Henry "an accomplished scholar who has been nationally active in educational innovation, teacher preparation and clinical practice experiences."

Henry has served on the advisory board for the International Reading Association's readwritethink.org website, as president of the Kentucky Reading Association, and on the editorial review board for the Journal of Adolescent & Adult Literacy. She also is part of the American Association of Colleges for Teacher Education's Clinical Practice Commission.

"I am excited to join the leadership team at Salisbury University, an institution with a rich history in educator preparation and a thriving community of innovation," said Henry. "As the new dean of the Seidel School of Education, I hope to revitalize the historic and enduring mission of teacher training while elevating educator preparation to new heights through engaged learning and scholarship as we address the most pressing issues and complex problems facing education today."

Henry earned her Ph.D. in educational psychology, an M.A. in education and a bachelor's in special education from the University of Connecticut. Her specializations include cognition and instruction, and literacy and technology. Her research has focused on the new literacies of online reading, writing and communication, as well as social equity issues related to the digital divide.

Henry has received more than $2 million in external and internal funding for projects related to such areas as college and career readiness, and middle school science literacy. She began her career as a middle school teacher.

Henry assumes her new role in July 2018. She will oversee the departments of Early and Elementary Education; Secondary and Physical Education; Education Leadership and Graduate Studies; and Doctoral Studies in Literacy. The Seidel School is comprised of over 1,000 graduate and undergraduate students, and more than 40 faculty and staff.

For more information, call 410-543-6030 or visit the SU website at www.salisbury.edu.