Wednesday, August 31, 2016
Dr. James Hatley Inaugurates Distinguished Faculty Lecture Series Wednesday, Sept. 21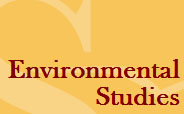 SALISBURY, MD---Often, the call to live sustainably involves treating the earth merely as a renewable resource for all-too-human convenience.

Dr. James Hatley of Salisbury University's Environmental Studies Department discusses how spiritual practices from a wide range of religious traditions inform the responsibility of humankind to live sustainably to inaugurate this semester's Distinguished Faculty Lecture Series.

His presentation, "Seeking Grace in a World of Wounds: Environmental Sustainability as Spiritual Calling," is 7 p.m. Wednesday, September 21, in the Great Hall of Holloway Hall.

Sponsored by the Cultural Affairs Office, his talk is also part of the Environmental Studies Department's fall Environmental Colloquium Series.

Admission is free and the public is invited. For more information call 410-543-6271 or visit the SU website at www.salisbury.edu.