Monday, October 18, 2010
Dr. Ernie Bond Explores Literature for Young Adults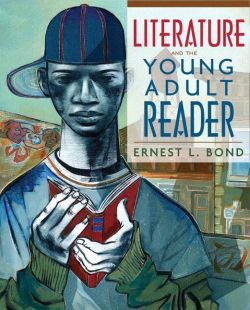 SALISBURY, MD---Salisbury University professor Ernie Bond, a renowned expert in literature for children and adolescents, shares his expertise in his new book Literature and the Young Adult Reader.
Published by Pearson this month, the text is designed to help teachers and media specialists with both motivated and reluctant readers. According to the publisher, Bond uses his wide range of reading experiences and "uncanny ability" to recognize what young adults will and should read, and to create a book that "provides a fresh and exciting experience for readers as it leads them to the newest and best offerings of literature available for adolescents today."
Features include suggested book lists, author spotlights and interviews, and examples of using literature in classrooms. In addition, Bond includes links to Web sites that promote dialogue about literature, and highlights books that are also available on tape and film.
Chair of SU's Teacher Education Department, Bond teaches literature at SU and international children's literature summer courses abroad. A strong advocate of providing diverse literary experiences for young readers, he has presented worldwide about young adult literature.
He served as the American jurist for the prestigious 2010 Hans Christian Andersen Award, and was a member of the first Outstanding International Book Committee for the U.S. Board on Books for Young People. Bond is also one of the founders of the national Green Earth Book Award, earning a White House Gold Volunteer Service Award for his efforts.
He was the Eastern Shore's first Maryland Professor of the Year in 2007, and is also a recipient of the University System of Maryland's highest faculty honor: the Regents Award for Teaching Excellence.
Bond earned his Ph.D. in education from The Ohio State University. He has authored and co-authored books including Interactive Assessment, chapters in Harry Potter's World, articles in Theory into Practice and the Journal of Children's Literature, and book reviews in Bookbird and the School Library Journal.
For more information call 410-543-6030 or visit the SU Web site at www.salisbury.edu.