Tuesday, September 26, 2017
Dr. Egan Publishes Research in 'Heroes, Heroines and Everything in Between'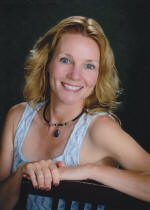 SALISBURY, MD---Dr. Chrys Egan of Salisbury University's Communication Arts Department recently published the chapter "Hungry for Change: Analysis and Application of The Hunger Games" in the book Heroes, Heroines and Everything in Between: Challenging Gender and Sexuality Stereotypes in Children's Entertainment Media.
Edited by Carrielynn Reinhard and Christopher Olson, the book includes chapters discussing gender identity in a number of popular movies and TV shows, including Adventure Time, SpongeBob SquarePants and Disney offerings such as Frozen, Doc McStuffins and Liv and Maddie.
Egan's chapter examines The Hunger Games book and film trilogy, which features a female hero in a dystopian future.
In addition, Egan recently was elected vice president of the Popular Cultural Association in the South, the largest regional arm of the American Culture Association.
For more information call 410-543-6030 or visit the SU website at www.salisbury.edu.