Thursday, February 14, 2013
Delmarva Public Radio Proposal Announced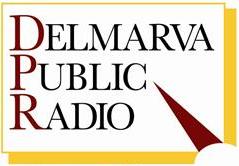 SALISBURY, MD—Salisbury University's President today sent a Valentine to Delmarva Public Radio (DPR) and its listeners: a proposal which, if approved by the Salisbury University Foundation Board, will provide a new home and continued operations of its two stations: WSCL (89.5) and WSDL (90.7) FM.

The University proposes to relocate DPR to space near the East Campus Complex which houses other outreach facilities such as the Nabb Research Center for Delmarva History and Culture and the Small Business Technology and Development Center, with a tower nearby. The move would take place sometime during the summer, prior to demolition of Caruthers Hall, where the stations are currently located.

WSCL's classical music format would continue. For the immediate future, WSDL would be run by the University in its news-focused format with local and national coverage. However, SU would explore partnerships with other news-oriented public stations as part of plans to lower costs.

In the University's proposal, an individual experienced in successful public radio operations would assist the University with developing a business plan, exploring partnership options for WSDL and hiring a new station manager with the experience and track record to lead DPR into a more sustainable future.

While some 70 percent of all public radio stations are affiliated with universities, "in recent years a number of universities, including those with endowments and resources far larger than Salisbury University's, have chosen to sell their station licenses because of fiscal pressures," said President Janet Dudley-Eshbach. "We, too, are feeling those same pressures. SU's first commitment is the education of its students and the adequate funding of academic programs. If the stations are to succeed and to enjoy continued campus support, they must become more closely aligned with the mission of the University. Such collaborations would include, for example, increasing the number of internships with academic departments such as communication arts, business and music." With that in mind, SU is asking the Foundation to transfer ownership of the licenses to the University. This would give campus leadership day-to-day responsibility for DPR operations and, in turn, provide the stations access to more resources and expertise in areas such as management, budgeting and marketing.

"I am very grateful to the SU Foundation and particularly to its Public Radio Committee in helping guide and lead Delmarva Public Radio into the 21st century," Dudley-Eshbach added. "We often forget that Foundation board members are volunteers who freely give of their time, talent and resources to enrich the lives of students and other residents across Delmarva."

"As a long-time fan of public radio, I am excited by the new possibilities arising from closer cooperation between the University and DPR," said Rick Holloway, chair of the SU Foundation's Public Radio Committee. "Financially, the stations need to alter course. With renewed support from the campus and community, we think WSCL and WSDL can succeed. The transfer of the licenses is an important step in helping operations move to the next level."

Finances and listenership remain major concerns. WSCL was founded in 1987, the same year WESM began broadcasting from the University of Maryland Eastern Shore. Then, only two public radio stations were located in the region. Today, there are nine on the Shore. In Salisbury, during drive time, listeners can hear the same NPR programming on five different signals. An increasing number of retirees from the Washington-Baltimore corridor now listen to area repeater stations for a touch of "home." The more saturated market and advances in technology with satellite radio, iPods, Webcasting and others have cut into DPR listenership.

According to the most recent Arbitron ratings provided by DPR, its listenership dropped by over 20,000 between 2009 and 2011. "If the stations are to survive, let alone prosper, this downward trend must reverse and public financial support for the stations must grow," Holloway added. The University is turning to Friends of Delmarva Public Radio, which has been vocal in its advocacy of the stations, to assist in fundraising and contribute at least $250,000 annually to support DPR operations.

Currently the station has a budget of approximately $1 million with some one-fourth of that coming from SU in the forms of salary and in-kind funding. Over the last 25 years, the University has been the largest single patron, with a subsidy of over $5 million.

Under President Dudley-Eshbach's plan, the University would continue to support DPR operations and, after three years, the success of the stations would be assessed. Ultimately, the long-term viability of the stations will depend on their maintaining a market of listeners and a higher level of donor financial support.

In addition to her thanking volunteer members of the SU Foundation Board's Radio Committee, President Dudley-Eshbach reiterated Salisbury University's commitment to its public service mission, and the hope that Delmarva Public Radio will remain sustainable well into the future.