Friday, April 11, 2014
Delmarva Public Radio Extends Spring Membership Drive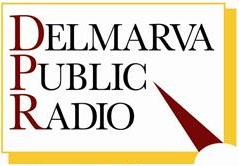 SALISBURY, MD---Delmarva Public Radio has extended its spring membership drive through Friday, April 18.
The home of WSCL 89.5 FM and WSDL 90.7 FM had set a goal of $125,000 for the drive, dubbed "The Power of YOU!" If met, the stations will receive additional funding through challenge grants, made possible by donors who have pledged $1,000 or more in matching contributions.
"We are serious when we remind our listeners that we need their support to ensure the future of the stations," said Angela Byrd, membership director. "Now is the time to show that support."
To make a donation or volunteer to assist with the membership drive, call 410-543-6895 or visit the Delmarva Public Radio website at www.delmarvapublicradio.net.