Friday, February 15, 2008
'Dangerous Minds' Author is Spring Riall Lecturer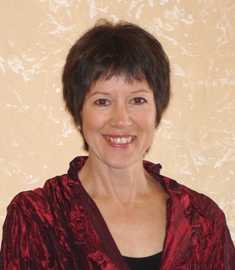 SALISBURY, MD---Millions of people have wondered which movie star might play them in a movie about their life. For LouAnne Johnson, the answer was Michelle Pfeiffer.
Johnson, the real-life teacher whose memoir, My Posse Don't Do Homework, became the basis for Pfeiffer's 1995 film Dangerous Minds, is this semester's E. Pauline Riall Lecturer at Salisbury University. She speaks on "Teaching Outside the Box" 7:30 p.m. Wednesday, March 5, in Holloway Hall Auditorium. A reception and book signing follows. A second presentation and question-and-answer session is 9:30 a.m. Thursday, March 6, in the Great Hall of Holloway Hall.
A former U.S. Marine Corps officer, Johnson began teaching reading and writing to English as a Second Language (ESL) students in 1989 as an intern at a high school in California. Two years later, she was appointed department chair of a program for at-risk teens. During the government evaluation of 10 similar pilot programs, Johnson's group was rated first in academic achievement, increased self-esteem, and student retention. Her experiences became the basis of My Posse Don't Do Homework, a New York Times bestseller now available in eight languages.
Since then, Johnson has taught at several high schools and colleges and has continued to write about education. Now, a coordinator of developmental staff workshops, she is the author of seven nonfiction books, most recently Teaching Outside the Box: How to Grab Your Students by Their Brains. She also has appeared on many television news shows, including The Oprah Winfrey Show, CBS Eye to Eye and NBC Weekend Today.
The E. Pauline Riall Lecture Series is named in honor of its founder, the long-time principal and teacher at SU's Campus School. The series' purpose is to bring to the University and community outstanding national lecturers in the field of education.
Sponsored by the Samuel W. and Marilyn C. Seidel School of Education and Professional Studies, Johnson's lectures are free and the public is invited. For more information call 410-543-6030 or visit the SU Web site at www.salisbury.edu.