Wednesday, September 7, 2011
DJ Rekha Brings Bhangra to SU Wednesday, September 14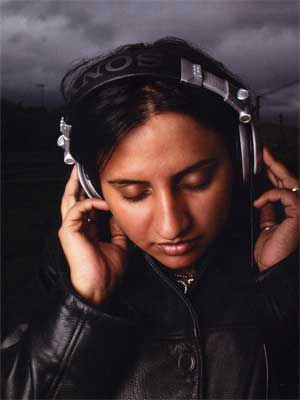 SALISBURY, MD---What is Bhangra? It's a type of music combining Punjabi folk traditions from southeastern Asia with Western hip-hop … and it's coming to Salisbury University.
DJ Rekha, called "Bhangra's ambassador" by The New York Times, inaugurates SU's "Fusion" cultural events series with a concert at 7 p.m. Wednesday, September 14, in Red Square (rain location: Guerrieri University Center, Wicomico Room).
The London-born musician has been credited with pioneering Bhangra music in North America, where it has been sampled by artists including Jay-Z and Missy Elliott. Newsweek calls her "one of the top 100 influential South Asians in the United States." She has hosted Bhangra parties at the White House and the Kennedy Center for the Performing Arts, among other venues.
Sponsored by the Office of Cultural Affairs, admission is free and the public is invited. For more information call 410-543-6271 or visit the SU Web site at www.salisbury.edu.