Friday, September 29, 2006
'Criminal Minds' Episode Penned by SU Alumna Airs October 4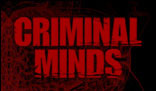 SALISBURY, MD---Since moving to Los Angeles 10 years ago, Salisbury University graduate Erica (Cramer) Messer ('95) has written for a number of hit television shows. Next week, viewers can catch her most recent project when the third episode of the Criminal Minds series airs.
Titled "The Perfect Storm," the episode appears on CBS 9 p.m. Wednesday, October 4, and again on Wednesday, October 11. The show is dark – a classic criminal drama – warns Messer, who grew up in Ocean Pines and graduated from Stephen Decatur High School. She wrote the episode, which features the FBI profile team's search for suspects who sent DVD recordings of a series of murders to victims' families. "If you've never see our show before it's a good one to watch," she said.
Before scripting an episode, Messer and her writing partner Debra Fisher, a College Park native, research a real life story that piques their interest. "For this episode we looked at why and how two sick minds can talk each other into doing these things," Messer said. "Long before Bonnie and Clyde there were killing teams."
She said she finds the work fascinating. "In terms of chasing serial killers, there's so much psychology involved..." Messer said. "Typically, in every story Deb and I do the underlying tone is that the killer is the last person you'd expect it to be. We like to tell the ones where it's the good looking guy who can have a job and a family, but has this dark side."
Messer got hooked on television production while taking related classes at SU. "I enjoyed every step of it," she said. "I loved writing, directing, editing - I was truly happiest when I was involved in a project like that."
Communication Arts Professor Frances Kendall describes Messer, a former student, as organized and creative. "She was marvelous from the beginning, you could just tell," Kendall said. "At one point they had to do a commercial in class and it was supposed to be live and Erica did it for Freedom Rock (a made up band) and had a CD and cassette and she created her own covers. It was great."
Kendall said Messer returned to SU one semester to talk to students about the experience of moving to Los Angeles cold, without knowing anyone except her boyfriend, now husband, Kenny Messer ('96). "You are 23 and you think well I could go to New York or go to LA," Messer said. "We said 'let's go, let's try LA and we'll give it a couple of years.'" Messer's first break was landing a job in a FOX office, followed by work on the "Party of Five" series.
Before Criminal Minds, Messer wrote episodes of Alias and Charmed. The Ocean City-area native was also a writer for FOX's The O.C. Although the show is set in California's Orange County, not Maryland's O.C., Messer and Fisher added some East Coast influences to the script.
Another Criminal Minds episode written by Messer and Fisher will air November 15. She hopes to do a third later in the season after returning from maternity leave. "Mark your calendars, set your TiVo, VCR or just tune in," Messer wrote in an email correspondence to Kendall.
For more information call 410-543-6030 or visit the SU Web site at www.salisbury.edu.