Friday, September 4, 2009
Columnist E.J. Dionne Jr. Speaks on Civic Engagement September 16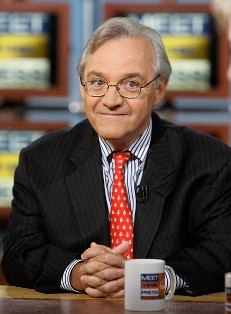 SALISBURY, MD---Veteran political reporter and syndicated columnist E.J. Dionne Jr. brings his unique insights on public affairs to Salisbury University on Wednesday, September 16, with a talk at 7 p.m. in the Great Hall of Holloway Hall.
Dionne's speech inaugurates the 10th anniversary season of Salisbury University's Institute for Public Affairs and Civic Engagement (PACE). He speaks on "The New Generation: How They Will Change American Politics."
In addition to his work with the media including appearances on NBC's Meet the Press, ABC's This Week and National Public Radio, Dionne teaches at Georgetown University and is a senior fellow at The Brookings Institution. Before joining The Washington Post, he worked as a reporter for The New York Times, covering local, state and national politics, and also served as a foreign correspondent in Paris, Rome and Beirut.
"We invited Mr. Dionne to come to our anniversary program because his book, Why Americans Hate Politics, helped crystallize our argument for the establishment of PACE," said Dr. Fran Kane, co-founder, along with Dr. Harry Basehart, of PACE.
"Dionne is noted for his ability to appreciate arguments from all across the political spectrum, and that is important for our mission to get as many of our students as possible engaged in the work of citizenship."
Dionne received the American Political Science Association's annual Carey McWilliams Award in 1996 for a major journalistic contribution to the understanding of politics. In 2002, he received the Empathy Award from the Volunteers of America, and in 2004 he won the National Human Services Assembly's Award for Excellence by a Member of the Media.
Sponsored by PACE, the Office of the Provost and the Charles R. and Martha N. Fulton School of Liberal Arts, his talk is free and the public is invited. For more information about this event and PACE's upcoming programs call 410-677-5045 or visit the SU Web site at www.salisbury.edu.