Tuesday, September 9, 2008
Classroom Technology Expert Richardson is Riall Lecturer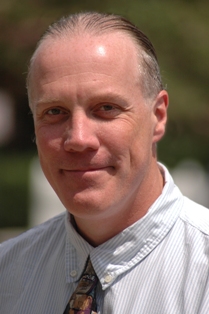 SALISBURY, MD---When Salisbury University recently opened its new Teacher Education and Technology Center, it was immediately recognized as one of the most technologically advanced teacher education buildings in the United States.
Celebrating that accomplishment, one of the nation's leading technology integration educators, Will Richardson, visits the campus this fall. The best-selling author of the critically acclaimed 2006 book Blogs, Wikis, Podcasts and Other Powerful Tools for the Classroom, is this semester's E. Pauline Riall Lecturer.
Richardson speaks on "Technology in Teaching" at 7:30 p.m. Tuesday, September 23, in Holloway Hall Auditorium. He then hosts a smaller presentation and question-and-answer session on the subject at 9:30 a.m. Wednesday, September 24, in the Great Hall of Holloway Hall.
The speaker is known internationally for his work with educators and students to understand and implement instructional technologies. A former public school educator for 22 years, his blog, Weblogg-ed.com, is a leading resource for the creation and implementation of new technologies in the classroom.
With educator Sheryl Nussbaum-Beach, Richardson co-founded the Powerful Learning Practice Network, working with schools and teachers internationally to re-envision their learning cultures and communities. He also is a national advisory board member for the George Lucas Education Foundation and a columnist for District Administration Magazine.
The E. Pauline Riall Lecture Series is named in honor of its founder, the long-time principal and teacher at SU's Campus School. The series' purpose is to bring to the University and community outstanding national lecturers in the field of education.
Sponsored by the Samuel W. and Marilyn C. Seidel School of Education and Professional Studies, Richardson's lectures are free and the public is invited. For more information call 410-543-6030 or visit the SU Web site at www.salisbury.edu.