Wednesday, April 9, 2008
'China's West' Photography Exhibit Begins April 10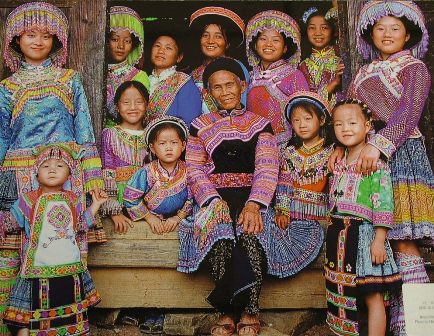 SALISBURY, MD---"China's West: Great Land in the Perspective of World Photographers" is on display April 10–May 13 in Salisbury University's Blackwell Library and Center for International Education.
"I hope that all who visit this exhibition will see beauty, creativity and friendship," said Zhou Wenzhong, Chinese ambassador to the United States, at the exhibition's inaugural opening ceremony at the Woodrow Wilson Center in Washington, D.C. She added that the photos on display will open a window to American viewers and bring the region closer to them.
The month-long exhibit showcases more than 57 pieces selected from half a million photos shot by some 200 Chinese and Western photographers in 2005 and 2006, featuring the dramatic landscapes, customs, lifestyles and cultures in China's West Region.
Betty McGinnis, president of World Artists Experiences, is "excited to help further a deeper understanding of China's West among the students and staff of Salisbury University and the greater Salisbury community" in conjunction with SU's Ambassador Program.
Center for International Education gallery hours are 8 a.m.–5 p.m. Monday-Friday. Blackwell Library is open 8 a.m.–10 p.m. Monday-Friday, 10 a.m.–8 p.m. on Saturday, and noon–midnight on Sunday.
The exhibition is co-sponsored by the Chinese Embassy in the United States, SU's Ambassador Program of World Artists Experiences and the Office of Cultural Affairs. Special thanks to Dr. Hong Yao of SU's Perdue School of Business for her assistance with the exhibit. Admission is free and the public is invited. For information call 410-219-2872 or visit the SU Web site at www.salisbury.edu.