Tuesday, March 6, 2012
'Chesapeake' Author Cameron Davidson Speaks at SU Thursday, March 8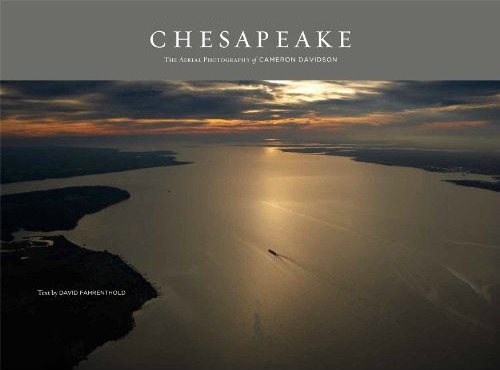 SALISBURY, MD---For the past two decades, award-winning photographer Cameron Davidson has celebrated the beauty and fragility of the Chesapeake Bay Watershed from the air.
He speaks on the 20-year project that culminated with the book Chesapeake: The Aerial Photography of Cameron Davidson 7:30 p.m. Thursday, March 8, in Henson Science Hall Room 103.
Davidson's aerial views have appeared in national publications including Vanity Fair, American Express' Departures, National Geographic, Audubon, Smithsonian, and Dominion. His location portraits have been featured in editorial spreads, as well as in corporate campaigns. An avid volunteer and board member for the Community Coalition for Haiti, he also has documented aid projects in that country since 1999.
Chesapeake explores the bay from the headwaters of the Susquehanna River to the Blue Ridge Mountains, including the Delmarva Peninsula. It has received a collective five-star review on Amazon.com. Davidson is available to sign copies of the book following his presentation.
Sponsored by SU's Gulls Going Green club, admission to Davidson's talk is free and the public is invited. For more information call 410-543-6030 or visit the SU Web site at www.salisbury.edu.