Thursday, September 6, 2007
Central America Talk Inaugurates 2007 'Mind Shrapnel 'n' Cookies' Series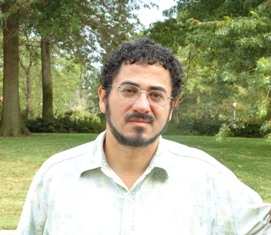 SALISBURY, MD---Poverty in paradise? Such is the story of many of the people of Central America.
Dr. Alex Aguilar, geography faculty at Salisbury University, speaks on this contrasting lifestyle during the first installment of the Bellavance Honors Program's fall 2007 "Mind Shrapnel 'n' Cookies" lecture series 3:30 p.m. Monday, September 17, in the SU Honors House.
The topic of his talk is "Between Two Oceans: People and the Environment in Central America."
"Central America has been called a continent in miniature," said Aguilar. "Its many ecosystems range from deserts to rainforests and from coral reefs to alpine grasslands. These diverse landscapes harbor a great deal of biodiversity and natural wealth.
"But within this remarkable backdrop live 35 million people, many of whom eke out a life of poverty while overexploiting their surroundings. At the same time, outsiders also seek to plunder many of the region's natural resources."
A discussion of Central American environmental issues follows.
Admission is free and the public is invited. For more information call 410-677-5070 or visit the SU Web site at www.salisbury.edu.