Wednesday, May 10, 2017
CMAT Students Survey 'What Salisbury Needs'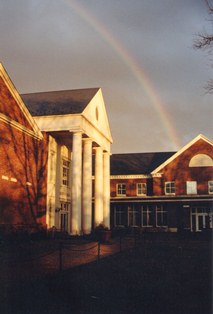 SALISBURY, MD---What does Salisbury need?

Many people — and not just in Salisbury — are finding out, thanks to the work of Salisbury University communication arts students under the direction of Dr. Chrys Egan and Elisabeth Mason.

Last fall, eight students presented survey and interview findings on a variety of proposals to members of the greater community, responding to the prompt "What Salisbury needs is …."

The students, taking a Communications Research Methods class at SU, initially shared posters with their data during the Salisbury Arts & Enteratinment District's 3rd Friday celebration in downtown Salisbury. The next month, they made a culminating presentation to stakeholders including the City of Salisbury, SU Dining Services and SU's Institute for Public Affairs and Civic Engagement (PACE).

Topics included an under-21 nightclub, a farm-to-table local food initiative and potential apps for SU events and the University's Patricia R. Guerrieri Academic Commons.

While the class may have ended in December, the students' efforts did not. This semester, they continued to present their findings on a national scale at the National Council on Undergraduate Research's annual conference at the University of Memphis, and at the local level.

They also shared their studies at the annual SU Student Research Conference and Lambda Pi Eta Communication Honors Conference, and presented to members of SU's Business, Economic and Community Outreach Network (BEACON) and its Bienvenidos a Delmarva program. In addition, students wrote a 25-page academic research paper about the experience.



Presenting students included Hannah Davis, Lauren Ferraioli, Alison Haley, Amy Mellinger, Victoria Messinger, Kate Nizich, Jada Taylor and Amy Wigglesworth.

For more information call 410-543-6030 or visit the SU website at www.salisbury.edu.