Tuesday, April 4, 2017
CELL Lighthouse Literary Guild Offers Writing Classes in April and May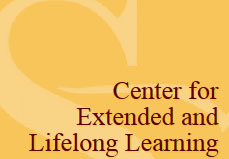 SALISBURY, MD---Salisbury University's Center for Extended and Lifelong Learning (CELL) provides new opportunities for established and aspiring writers to hone their skills through three week classes offered by the Lighthouse Literary Guild beginning in April.

All sessions meet from 4:30-6 p.m. weekly at the University House, 1116 Camden Ave.

Classes include:

"Getting Real, Writing Close to Home" with Nancy Mitchell: Mondays, April 10-May 15. Participants learn to tap the source of their own life experiences with a variety of literary techniques. The class has a poetry concentration, though it is appropriate for any genre. Mitchell is a published author and faculty in SU's Environmental Studies Department. Cost is $60.

"Travel Writing: Sharing Your Journey" with Mindie Burgoyne: Tuesdays, April 11-25. Students learn to identify worthy subjects, craft travel pieces, structure travel stories and market their writing. Burgoyne is the immediate past president of the Eastern Shore Writers Association and has written six books on regional travel. Her writing and photographs have been featured in the Washington Post and on CBS News, NBC's Today and National Geographic Television, among others. Cost is $30.

"Using Journaling as a Springboard to Creative Writing" with Shannon Hinman: Wednesdays, April 12-May 17. Participants use journal and expressive writing to cultivate more developed creative writing. Hinman has taught creative writing, English and other writing courses for nearly 10 years. She is currently writing her first novel. Cost is $60.

Class sizes are limited. Advance registration is required. To register visit http://www.salisbury.edu/cell/lighthouseliterary.html.

For more information email Molly Riordan at mkriordan@salisbury.edu or call 410-543-6090.