Tuesday, October 14, 2008
Broadway Actress Jennifer Hope Wills Takes Center Stage at SU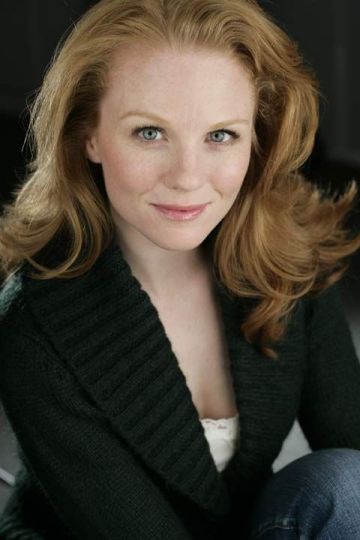 SALISBURY, MD---Broadway actress Jennifer Hope Wills returns to her Alma Mater this fall for its inaugural Alumni Artist Showcase. Presented by Salisbury University's Bobbi Biron Theatre Program, the two-part event is Friday, October 31.
Nearly two years ago, Wills stepped into the starring role of Christine Daaé in The Phantom of the Opera at New York City's Majestic Theatre. The musical is the longest-running show in Broadway history.
Hosted by Dr. T. Paul Pfeiffer, artistic director of the theatre program for the new Department of Theatre and Dance, the showcase will give students and the community a chance to meet and talk with one of SU's own theatre professionals.
"As part of our first season as a new department, we are turning to our success stories to help us celebrate," he said. "Each semester, we plan to bring back a graduate to talk about his or her life actually working in theatre. I am delighted that the first of these returning professionals is Jennifer Hope Wills."
First, Wills will discuss preparing for and entering the profession at 11 a.m. in the Black Box Theatre of Fulton Hall. That evening, she will offer a brief performance and then discuss surviving 'the biz' and its realities at 7 p.m. in the Great Hall of Holloway Hall. Both sessions will include time for Q&A with Wills.
An Ocean City native, Wills, who is currently on maternity leave from the production, was the 12th actress to play the Phantom's object of adoration in the Andrew Lloyd Webber musical. Previously, she appeared on Broadway in The Woman in White, as well as in Wonderful Town, opposite actress Brooke Shields. She also played one of Disney's most popular heroines – Belle in Beauty and the Beast.
Wills' love of performing was nurtured by her theatrical parents who started Parker Playhouse in Ocean City. While an SU student, she performed under Pfeiffer's direction and tutelage in West Side Story, The Grapes of Wrath and her favorite, The Secret Garden. She said support from SU faculty and students instilled in her the confidence to head out into the real world and pursue her dreams of a career in theatre.
"The intimate and nurturing environment allowed me to explore many interests and at the same time provided a strong focused guidance on my main path," she said. "This gave me an incredibly well-rounded education and preparation for life."
After graduating from SU summa cum laude with a bachelor's in music education, Wills earned a Master of Music in vocal performance and pedagogy from Indiana University, one of the nation's top schools of music. She has performed in musicals on the East Coast and around the country.
Admission is free and the public is invited. For information call 410-548-6228 or e-mail theatreboxoffice@salisbury.edu.
/eof