Thursday, January 11, 2018
Bridges to the World International Film Series Continues Through March 12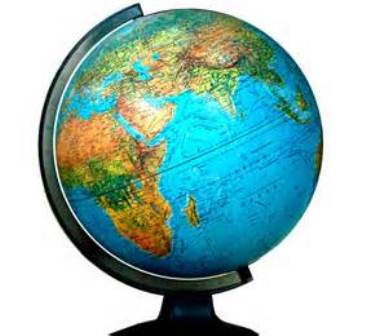 SALISBURY, MD---Salisbury University takes movie lovers around the globe to such locales as Paraguay, Estonia, Jordan, Oman and Bulgaria during the 10th annual Bridges to the World International Film Series, select Mondays from January 29-March 12.
All are introduced and screened at 7 p.m. in the Great Hall of Holloway Hall, followed by a discussion.
The series begins January 29 with the 1998 Paraguayan film El Portón de los Sueños (The Gate of Dreams). The movie mixes fiction and documentary to tell the story of novelist Augusto Roa Bastos.
• February 5 – Cherry Tobacco (Estonia, 2014). Laura, a bored teenaged girl, attempts to navigate falling in love for the first time — a task made even more difficult by the age difference between her and her middle-aged crush.
• February 19 – Captain Abu Raed (Jordan, 2008): When an airport janitor finds a captain's hat in the trash, he gets pulled into the lives of children in his poor neighborhood, weaving imaginary stories of his world adventures to offer hope in the face of their harsh reality.
• March 5 – Arts of the Monsoon (Oman, 2016): Long before Picasso, artistic endeavors along the Indian Ocean became a way of life for many as small boats convened trade that flourished for hundreds of years, cultivating interwoven music and art. In this film, modern artists share their stories to preserve these traditions for future generations.
• March 12 – Monkey (Bulgaria, 2016): Creating its own easily accessible internal logic (including a mysterious Santa Claus), the film makes an important philisophical statement - it's perfectly acceptable to be weird and eccentric.
All films are shown in their native languages with English subtitles.
SU joins World Artists Experiences, Inc.; Maryland's Office of the Secretary of State International Division; and the embassies of Paraguay, Estonia, Jordan, Oman and Bulgaria in presenting the series. Salisbury is one of five chosen screening locations in Maryland, including Annapolis, California, Frostburg and Towson.
Films are sponsored by the embassy of each country. Admission is free and the public is invited.
For more information call 410-543-6271 or visit the SU website at www.salisbury.edu.