Thursday, March 1, 2012
Bratislava State Conservatory Soloists Perform at SU Thursday, March 8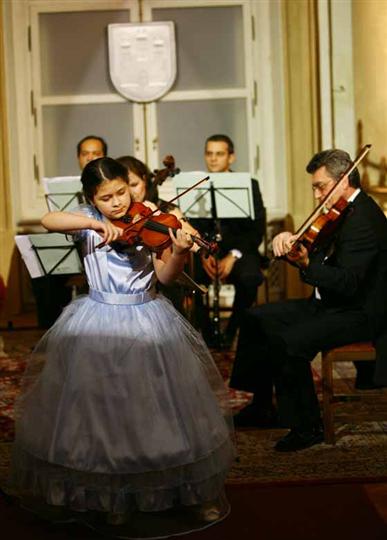 SALISBURY, MD---Soloists from Slovakia's famed Bratislava State Conservatory perform at Salisbury University 7 p.m. Thursday, March 8, in Holloway Hall Auditorium.

Coloratura soprano Janka Feríková, soprano Alena Vaciková, tenor Patrik Horák and baritone Igor Loškár join prodigy violinist Anabela Patkoló, who won the prestigious Paganini International Competition at age 6. The musicians have performed throughout Europe and North America, presenting operatic selections, classical music and traditional folk songs of Slovakia.

Founded in 1919, the Bratislava State Conservatory has been integral to the vocal, orchestral and theatrical life of the Slovakia. The faculty consists of some most famous Slovak artists and musicians. Graduates are the leading artists in Slovak music, performing throughout the world.

Sponsored by SU's Office of Cultural Affairs, World Artists Experiences, Inc. and the Embassy of Slovakia, admission is free and the public is invited.

For more information call 410-543-6271 or visit the SU Web site at www.salisbury.edu.