Wednesday, September 27, 2006
Bonsai Expert Les Lutz is Guest Speaker October 17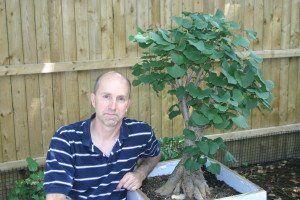 SALISBURY, MD---Thousands of Salisbury University students walk past Les Lutz' designs every day, though few of them may realize it.
Lutz returns to the campus where was once director of horticulture to present the demonstration and lecture "The Art of Bonsai" 7 p.m. Tuesday, October 17, in the Wicomico Room of the Guerrieri University Center. His talk is part of SU's "Artists of Asia" fall cultural events series.
"Bonsai" refers to the art of dwarfing trees and plants, then developing them into aesthetically appealing shapes by growing, pruning and training them in containers according to prescribed techniques.
Today the owner of Les Lutz Designs, a horticulture planning firm based in Salisbury, Lutz is the past conservatory manager of the New York Botanical Garden and former curator of bonsai for Longwood Gardens in Kennett Square, PA. A commercial and residential landscape artist since 1976, his designs are found throughout Maryland and Pennsylvania, as well as New York, Los Angeles, San Diego and London.
Sponsored by the Office of Cultural Affairs, his demonstration is free and the public is invited. For more information call 410-219-2872 or visit the SU Web site at www.salisbury.edu.