Wednesday, November 14, 2007
Bond Named Maryland Professor of the Year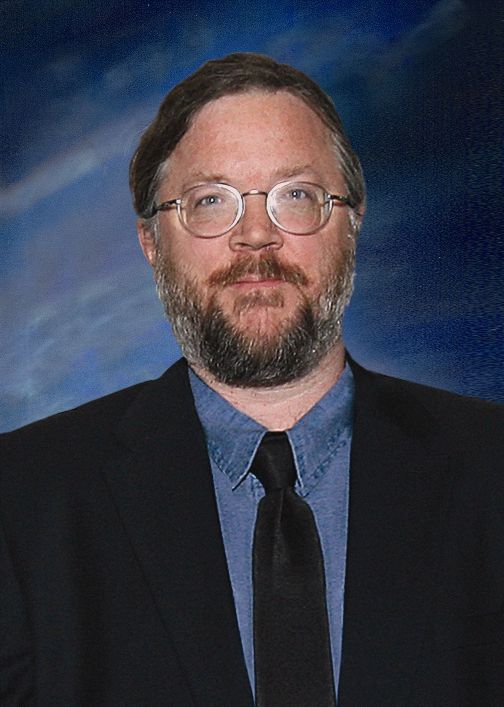 SALISBURY, MD---A Salisbury University professor has earned one of America's highest honors in teaching.
In a first for any college or university on the Eastern Shore, the Carnegie Foundation for the Advancement of Teaching and the Council for Advancement and Support of Education (CASE) have named Dr. Ernie Bond 2007 Maryland Professor of the Year. An expert in children's literature, Bond is a member of SU's Teacher Education Department.
The Carnegie Foundation for the Advancement of Teaching is recognized as the leading independent policy and research center dedicated to the enhancement of teaching and learning. CASE is a premier resource for professional development in higher education.
"To be recognized by two such distinguished institutions places Dr. Bond in the forefront of educators nationwide," said SU President Janet Dudley-Eshbach. "Salisbury University is now widely recognized as a Maryland university of national distinction. Dr. Bond's award epitomizes the meaning of that expression. Our students are fortunate to have a professor who brings the world into his classroom and takes them out into the world. He is an exemplary mentor, teacher and colleague."
In ceremonies today at the famed Willard InterContinental Hotel and Folger Shakespeare Library in Washington, D.C., Bond will be the only professor from a Maryland institution to be honored—one of 50 nationwide. Launched in 1981, this prestigious award salutes the most outstanding collegiate instructors in the country.
"This is not the kind of award that an individual can win without a very supportive environment, so it reflects highly on my department and the Salisbury University community," Bond said. "I have been fortunate to be able to rely on the resources and expertise of my colleagues especially."
This is not the first time Bond's excellence has been recognized. This spring, he received the highest faculty honor given by the University System of Maryland – the Regents Award for Excellence in Teaching.
"When I say Dr. Bond's accomplishments are far-reaching, I mean that literally," said Dr. Dennis Pataniczek, Dean of the Seidel School of Education and Professional Studies. "Working with colleagues, he designed the first International Children's Literature class at SU, which now travels around the world every summer. In doing so, he has created incredible learning opportunities for both undergraduate and graduate students to study abroad and to experience firsthand the international enthusiasm for children's literature."
In 2005, Bond first led students to Iceland and England, where several presented at an international conference. The next class went "down-under" to Australia and New Zealand where they met more than 60 authors and illustrators and visited an aboriginal school. This past summer, students made a stop in Germany for the European Literacy Conference, and heard a reading by the editor and translator of Anne Frank's diary.
With an initial interest in literature sparked by his mother, an English professor, Bond became particularly fond of children's literature when working as a pre-school teacher while attending Ohio State University. "There are many things my college students need to learn about using literature as future teachers, but the most important is to instill in kids an excitement and inquisitiveness about what they are reading," he said.
With an undergraduate degree in anthropology and sociology, and a master's in African American studies, Bond is always looking for the cultural connections in stories. "I encourage my students to see how individual children will react to books, based on their cultural background or experiences," he said. "I try to get them into reading for pleasure and finding books that excite students."
Bond enriches his classes with his own research, his work on the editorial board for the Journal of African American Children's Literature and his service on two national book award committees: the Green Earth Book Award and the Outstanding International Literature for Young People Booklist. These experiences allow him to continually update classes with new literary works and to introduce renowned children's literature professionals to SU and the local community, including Australian author Graeme Base, illustrator Brian Pinkney and poet Nikki Grimes. This year, Bond hopes to bring to campus David Wiesner, the only three-time winner of the Caldecott Medal for distinguished American picture books.
One of the first SU professors to teach online courses, Bond creatively enhances all of his classes with technology including digital videos, blogs, web chats and electronic portfolios. He has opened classroom walls with innovative online author visits, virtual poetry slams and three Internet projects that span international borders, connecting Maryland students with children in China, Estonia and New Zealand. Another recent endeavor involves using iPod shuffles and audio books to inspire reluctant readers.
"The world is Ernie's classroom," said Dr. Nancy Michelson of SU's Education Specialties Department, a colleague and collaborator. "Since arriving at SU in 1999, he has combined his passion for world-wide children's literature with his extensive technological expertise to introduce his students to global experiences that go far beyond the classroom."
Bond earned his Ph.D. in philosophy and education from Ohio State University. For more information call 410-543-6030 or visit the SU Web site at www.salisbury.edu.