Thursday, October 15, 2015
Bobbi Biron Theatre Program Presents 'Talley's Folly' Nov. 19-22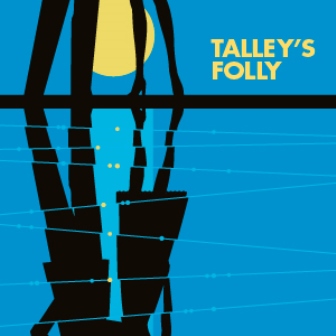 SALISBURY, MD---Salisbury University's Bobbi Biron Theatre Program presents Lanford Wilson's Pulitzer Prize-winning play Talley's Folly Thursday-Sunday, November 12-15 and 19-22, in the Black Box Theatre of Fulton Hall.
Curtain is 8 p.m., 2 p.m. Sundays. Robert Smith of the Music, Theatre and Dance Department directs.
Written in 1979, the one-act play is the second in Wilson's Tally trilogy, between Talley & Son and Fifth of July. Set in an old boathouse near rural Lebanon, MO, in the mid-1940s, the romantic comedy tells the story of unlikely lovers Matt Friedman and Sally Talley as they delve into their painful pasts and settle their feelings for each other once and for all.
The New York Times called Talley's Folly "a valentine to the classic romantic ideal: two lost souls finding in each other a respite from loneliness." The New York Post said it was "perhaps the simplest, most lyrical play Wilson has written — a funny, sweet, touching and marvelously written and contrived love poem for an apple and an orange."
The production features Daniel Frana as Matt Friedman and Madeline Webb as Sally Talley.
Scenic design is by Eleni Lukaszczyk, costume design by Leslie Yarmo, lighting design by John Raley, sound design by Timothy Deluise and Alexis Williams, and property design by Samantha Olsen. Technical director is Tom Anderson. Emily Regan stage manages. Assistant stage manager is Claire Thomas.
Talley's Folly is suggested for mature audiences.
Admission is $12, $9 for seniors, students and SU alumni with ID. Tickets are available online at www.salisbury.edu/theatreanddance. Tickets also may be purchased through the SU Box Office, Fulton Hall Room 100. SU ID holders receive one ticket free for Thursday performances with advance reservations.
For more information call 410-543-6228 or visit the SU website at www.salisbury.edu.