Friday, February 22, 2013
Bernstein Winner Earns $40,000 Through Start-Up Chile Program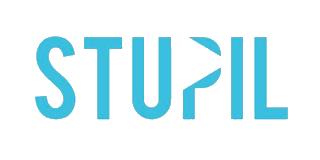 SALISBURY, MD---What if a company created a platform that made it simple for consumers to instantly buy, sell and donate online through social media outlets that already exist?

Salisbury University alumnus Ryan Chacon and his friend and business partner, Ben Bunk, are hoping to do just that. The duo recently formed Stupil, a social e-commerce platform, currently in the development stages, that enables instant buying, selling and fundraising directly inside an online video player anywhere the video is being viewed.

They believe that bringing the entire buying and selling process together in one location makes it easier for sellers and fundraisers to take the buying process to consumers. They also hope it will enable consumers to make purchases and donate from where they spend most of their time online.

The project recently received a boost through Start-Up Chile, a South American-based business accelerator offering $40,000 in start-up funding and other incentives for new businesses. Theirs was selected out of more than 1,400 submissions.

Chacon and Bunk recently traveled to Santiago, Chile, to participate in the six-month business acceleration program and continue building a video player prototype while mapping out their business strategy.

Chacon is a two-time graduate of SU. He earned his B.S. in finance and information systems from the Franklin P. Perdue School of Business in 2009 and his M.B.A. in 2010.

While at Salisbury, he won 2010 Bernstein Achievement Award for Excellence with teammates Hunter McIntyre and Charles Gray. For the entrepreneurship-based competition, they wrote a business plan for Knollege, an educational social networking site, which won the $5,000 top prize.

For more information call 410-543-6030 or visit the SU Web site at www.salisbury.edu.