Tuesday, December 15, 2015
Beard Monograph Collection Preserved at Nabb Center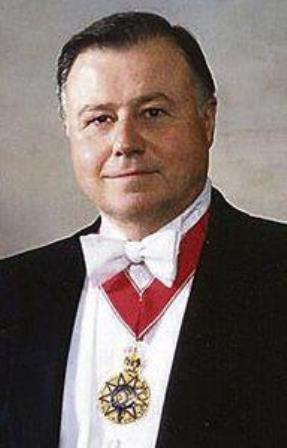 SALISBURY, MD---The monograph collection of one of the United States' foremost genealogical authorities will be preserved at Salisbury University's Edward H. Nabb Center for Delmarva History and Culture.

The center recently accepted some 5,000 family and historical monographs from the holdings of noted genealogist Timothy Field Beard. His estate bequeathed the valuable research materials to the facility following his death in February, at age 84, in Roxbury, CT.

"Tim had been introduced to the Nabb Center by his relative, Thomas Fooks V, who preceded him in death in late 2013," said Dr. Ray Thompson, director of the center. "Having spent considerable time at the Nabb Research Center during the last several years, Beard recognized the importance of its expansive mid-Atlantic and Chesapeake research collection, and felt that his personal collection would enhance the center's holdings."

In addition to his family research, Beard was known for his study of the 17th-century Chesapeake region. Many of his monographs were primary source historical records of the early colonies along the Atlantic coast, from Massachusetts through Georgia, reflecting his interest in the development of early America.

Beard's critically acclaimed 1977 book, How to Find Your Family Roots, was long considered the standard for genealogical research. He was one of only 50 Fellows of the American Society of Genealogists, an organization that honors the nation's finest family history researchers. He also was president of the Order of Colonial Lords of Manors of America and founder of the Merovingian Society, both genealogical organizations.

He was a member of the Society of Colonial Wars, past registrar general of the Sons of the American Revolution, past president of the Order of the Crown of Charlemagne, a member of Maryland's chapter of the Society of Cincinnati, commander of the Order of Indian Wars of the United States and past president general of the Saint Nicholas Society of New York City.

Beard served for nearly two decades as a research librarian in the Family History Department of the New York Public Library. Following that, he served as director of the Minor Memorial Library in Roxbury.

Monographs from his collection are expected to become accessible to researchers following the center's relocation to the Patricia R. Guerrieri Academic Commons in fall 2016.

For more information call 410-543-6312 or visit the Nabb Research Center website at http://nabbhistory.salisbury.edu.