Wednesday, May 14, 2014
B-HIPP Intern Helps Earn $7K for Community Garden Project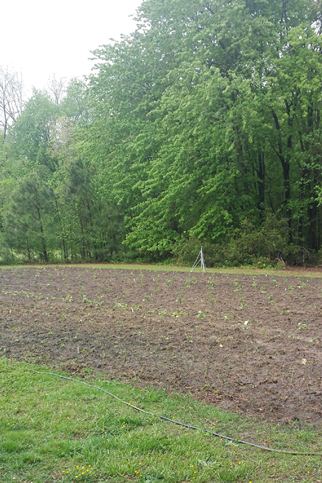 SALISBURY, MD---A Salisbury University graduate student is helping promote health and wellness through a community garden in Crisfield.

Amber Wallace, an SU social work intern at the Crisfield Clinic, worked in partnership with nurse practitioner Kerry Palakanis, DNP, FNP-BC, to write and earn a $7,000 grant to create and maintain three community gardens in Somerset County.

"We hope to utilize the gardens to educate residents on healthy eating and lifestyles, provide youth with volunteer opportunities and generate a self-sustaining food source that feeds members of the community," Wallace said.

Wallace has been interning at the clinic through SU's Behavioral Health Integration in Pediatric Primary Care (B-HIPP) program. A native of Denton, MD, she graduates from SU with a Master of Social Work degree in May.

"My undergraduate experiences with gardens fueled the conversation and idea of the gardens in Crisfield," said Wallace, who earned her B.S.W. from SU in 2013.

Wallace and Palakanis worked with other local community agencies to determine the specific locations for the gardens and to identify local volunteers to help manage the sites. Tilling and planting have occurred.

"This project, which expanded from a B-HIPP internship placement, is the perfect example of our commitment to increasing access to services on the Lower Eastern Shore," said B-HIPP program coordinator Amy Habeger of SU's Social Work Department.

The Healthiest Maryland/Community Transformation Grant was provided by the Somerset County Health Department with funds from the Maryland Department of Health and Mental Hygiene from a Centers for Disease Control and Prevention Community Transformation Grant. The goal was to expand efforts in tobacco-free living, active living and healthy eating.

According to the health department, "chronic conditions are the leading cause of death and disability in Maryland" and the grant was intended to "reduce the burden of chronic disease through policies and programs that create a culture of wellness."

Wallace said the physicians she has worked with at the Crisfield Clinic have provided her "with a plethora of learning opportunities."

For more information call 410-543-6030 or visit the SU website at www.salisbury.edu.