Tuesday, January 29, 2013
Award-Winning Author Gervay Speaks at SU Thursday, February 7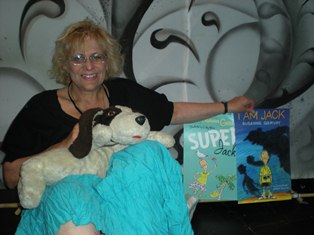 SALISBURY, MD---Award-winning author Susanne Gervay speaks about her works 5:30 p.m. Thursday, February 7, in Room 226 of Salisbury University's Teacher Education and Technology Center.

Gervay is one of the most acclaimed authors for youth in Australia. Her rite-of-passage book I Am Jack, focused on school bullying, has been translated into several languages, including Vietnamese and Korean. It recently was released in the United States. Other books include Super Jack and Always Jack.

In addition to the "Jack" series, Gervay is the author of the bestselling young adult novel Butterflies, about the emotional ups and downs of a teenage burn victim. The International Board on Books for Young People (IBBY) recognized the book as "Outstanding Youth Literature on Disability."

Additional young adult titles include That's Why I Wrote This Song, written in collaboration with her daughter, Tory; and The Cave, which received the Society of Women Writer's Biennal Book Award for Young Adult Literature.

Beyond youth literature, Gervay is widely published in literary journals and anthologies, including Fear Factor Terror Incognito, which also includes work by Sir Salmon Rushdie.

Sponsored by the Teacher Education Department and Samuel W. and Marilyn C. Seidel School for Education and Professional Studies, admission to her talk is free and the public is invited.

For more information call 410-543-6030 or visit the SU Web site at www.salisbury.edu.