Friday, October 28, 2011
Authors, Illustrators Discuss 'Many Media of Young Adult Narrative' at SU Thursday, November 3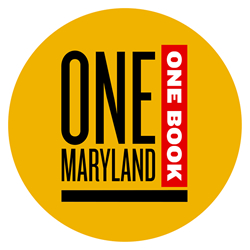 SALISBURY, MD---Authors and illustrators come together to discuss "The Many Media of Young Adult Narrative" 7 p.m. Thursday, November 3, in Room 153 of Salisbury University's Teacher Education and Technology Center.
Panelists include Michelle Ray and Doug Draper. Cynthia Leitich Smith and Gene Yang join via Skype.
Ray is the author of Falling for Hamlet. In the modern take on the Shakespeare classic, high school senior Ophelia copes with paparazzi and media speculation as her boyfriend, Prince Hamlet of Denmark, comes under public scrutiny following his father's mysterious death.
Draper is the illustrator of Sara Sharps and the Liberty Guards. Based on actual historical evidence from 1859, the novella tells the story of the teenaged title character as she falls in love with a lieutenant from abolitionist John Brown's provisional army. Uncovering the army's plans to raid her hometown of Harper's Ferry, WV, she attempts to stop the attack in hopes of saving her love's live in the process.
Smith is the author of the graphic novel Tantalize: Kieren's Story. The book tells the tale of a hybrid werewolf caught in a love triangle amid a brutal murder.
Yang is the writer of the graphic novel American Born Chinese, a finalist for the National Book Award for Young People. The book focuses on the efforts of folk hero Monkey King to shed his humble roots, the struggles of Asian-American middle school student Jin Wang and the comedic plight of a teenager, Danny, who is shamed by his stereotypical Chinese cousin, Chin-Kee. The plots converge to deliver a commentary on race, identity and self-acceptance.
Sponsored by the Eastern Shore Writing Project and SU, the discussion is an extension of the Maryland Humanities Council's One Maryland, One Book Program. The initiative is designed to bring together diverse people in communities across the state through the shared experience of reading the same book.
Admission is free and the public is invited. For more information call 410-543-6030 or visit the SU Web site at www.salisbury.edu.