Thursday, January 21, 2010
Author Tom Horton Offers Humanities Seminar on 'The Chesapeake' January 30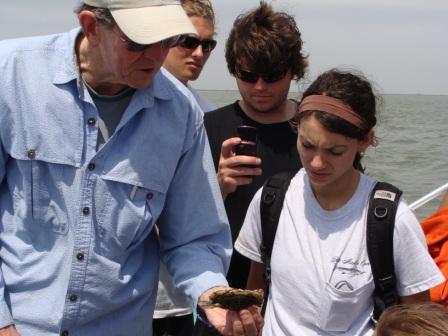 SALISBURY, MD---Award-winning environmental writer Tom Horton and photographer David Harp explore "The Chesapeake in Word and Image" during the next installment of Adventures in Ideas: Salisbury University's Humanities Seminar Series.
Community members are invited to the one-day seminar 10 a.m.-3 p.m. Saturday, January 30, in the Teacher Education and Technology Center (TETC) Room 152 (note room change). The series is designed to replicate the college learning experience without grades or tests.
Horton and Harp, who have combined talents for three decades, use pictures and stories to explore the Chesapeake from its geologic origins to its present day status and future.
A native of Maryland's Eastern Shore, Horton is the author of seven books about the Chesapeake Bay and covered the environment for the Baltimore Sun for 35 years. He writes for National Geographic, Rolling Stone, the New York Times Magazine, Chesapeake Bay Magazine and others.
David Harp is an editorial, stock and corporate photographer from Baltimore, Maryland. His work has been published in Coastal Living, Smithsonian, The New York Times and Baltimore Sun magazines, in addition to many regional publications.
Sponsored by the Fulton School of Liberal Arts, the Alumni Association and the Whaley Family Foundation, the cost of the seminar is $30. Coffee, lunch and snacks are included. For more information or to register call 410-543-6042 or visit http://alumni.salisbury.edu.