Friday, August 7, 2009
Author Roya Hakakian Delivers SU Convocation Address, Lecture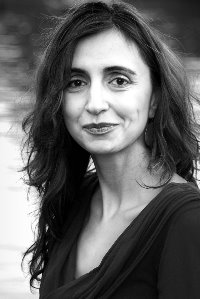 SALISBURY, MD---"When you have been a refugee, abandoned all your loves and belongings, your memories become your belongings. Images of the past, snippets of old conversations, furnish the world within your mind."
Author Roya Hakakian discusses her best-selling memoir Journey from the Land of No: a Girlhood Caught in Revolutionary Iran at Salisbury University 7 p.m. Thursday, August 27, in the Great Hall of Holloway Hall. A book signing is 6:30 p.m., prior to the lecture.
A vivid story about life in a repressive, tumultuous Iran, Journey from the Land of No is this year's SU New Student Reader, required reading for all first-year students.
The Boston Globe calls it: "A spectacular debut memoir...only a major writing talent like Hakakian can use the pointed words of the mature mind to give the perspective of the child...she tackles ideologies of assimilation and oppression with poetic aplomb and precision."
Hakakian was born to a prominent Tehran Jewish family two years after the Shah had exiled Islamic fundamentalist leader Ayatollah Khomeini. When the Shah fled in 1979 and Khomeini returned triumphant, she joined the cheering crowds. Khomeini's revolution seemed liberating, but before long, the grip of the Islamic extremists tightened. She came to the U.S. with her family in 1985 on political asylum.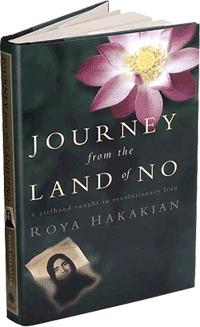 Journey from the Land of No won Hakakian the 2004 Elle Readers' Prize for Best Nonfiction Book of the Year. In addition, she has authored two acclaimed volumes of poetry in Persian, and earned the 2002–2003 Dewitt Wallace-Reader's Digest Fellowship. A documentary filmmaker, she also has collaborated on over a dozen hours of programming for network TV, including A&E's Travels With Harry, and is a former associate producer for CBS's 60 Minutes.
In addition to her public lecture, Hakakian delivers SU's Fall Convocation address 9 a.m., Friday, August 28, in Red Square. Welcoming new students, this campus-only event is a colorful ceremony featuring faculty in full regalia, the pomp and circumstance of the University mace and flag, and the Alma Mater.
Complementing SU's Fall Cultural Events Series "The Arts and Culture of the Arab World," the lecture is free and the public is invited. For more information call 410-543-6030 or visit the SU Web site at www.salisbury.edu.