Thursday, November 3, 2011
Author Fallon Speaks on Plight of the Cerulean Warbler Tuesday, November 8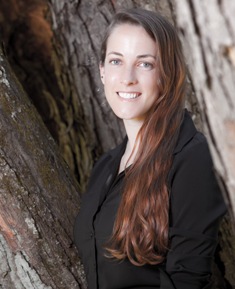 SALISBURY, MD---Author Katie Fallon traveled more than 2,000 miles from the Appalachian Mountains of West Virginia to the Andes Mountains of Colombia to chronicle the plight of the cerulean warbler.
She speaks about what is causing the disappearance of the small blue bird — and how its fate is linked to that of humankind — during the talk "Coal, Coffee and Cooperation: Saving a Vanishing Songbird." Her presentation is 7 p.m. Tuesday, November 8, in the Great Hall of Salisbury University's Holloway Hall.
Fallon is the author of Cerulean Blues: A Personal Search for a Vanishing Songbird, recently released by Ruka Press. A favorite among birdwatchers, the cerulean is the fastest-declining warbler species in the United States, losing some 3 percent of its total population each year since 1966.
This decline means today there are 80 percent fewer ceruleans than 40 years ago. Their numbers continue to drop due to threats including deforestation, global warming and mountaintop removal coal mining.
Fallon has published more than a dozen articles in journals and magazines nationwide. She teaches creative writing at West Virginia University and was formerly an English instructor at Virginia Tech.
Admission to her talk is free and the public is invited. For more information call 410-543-6030 or visit the SU Web site at www.salisbury.edu.