Tuesday, February 27, 2007
Atalay Discusses 'Math and the Mona Lisa' at SU March 14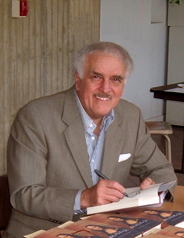 SALISBURY, MD---Theories about mathematical and symbolic secrets behind artist Leonardo da Vinci's painting "The Last Supper" recently captured the public's imagination in the movie and novel, The Da Vinci Code.
This spring, Dr. Bulent Atalay, professor of physics at University of Mary Washington and member of the Institute for Advanced Study at Princeton, speaks at Salisbury University about the significance of other Da Vinci paintings and the synthesis of science and art. The presentation is 7 p.m. Wednesday, March 14, in the Great Hall of Holloway Hall.
In his 2004 book Math and the Mona Lisa: The Art and Science of Leonardo da Vinci, Atalay explores connections between art, science and the natural world, as exemplified by Da Vinci's life and work. He also examines the mathematical Fibonacci series and the related golden ratio, designated by the Greek letter phi, which for thousands of years has fascinated intellectuals because of its connection to subjects such as mathematics, architecture and art.
According to publisher Smithsonian Institution Press, "Atalay offers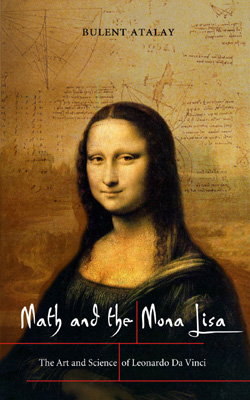 a fascinating view into Leonardo's restless intellect and modus operandi, allowing us to see the source of his ideas and to appreciate his art from a new perspective." What also emerges from Atalay's exploration is the timeless message that Da Vinci's model can assist in bridging the cultural divide that prevails in this age of specialization and help in fostering creativity. The book has been printed in 11 languages.
Atalay, who also lectures at the University of Virginia, is an accomplished artist himself with works that have appeared in exhibitions in London and Washington, D.C.
Sponsored by the Richard A. Henson School of Science & Technology and the Charles R. and Martha N. Fulton School of Liberal Arts, his talk is free and the public is invited. A book signing and refreshments will follow the lecture.
For more information call 410-543-6030 or visit the SU Web site at www.salisbury.edu.