Monday, October 12, 2015
Artist Vito Acconci Discusses His Work at SU November 5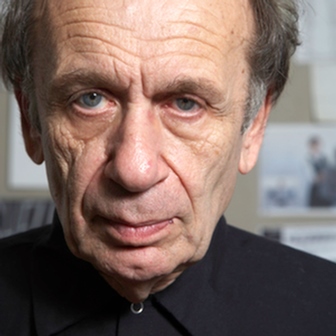 SALISBURY, MD---Since the late 1960s, poet, performance artist, designer, and architect Vito Acconci has pushed the artistic envelope to create acclaimed pieces, often engaging the viewers themselves.
He discusses his work during the talk "T00 Close for Comfort (Not Viewers But Users)" 5:30 p.m. Thursday, November 5, in the Bennett Family Auditorium of Salisbury University's Perdue Hall.
Acconci's first artworks involved performance, photos, film, audio and video as instruments of analysis, turning exhibition spaces into community meeting places. In the early 1980s, his focus shifted to permanent sculptures and installations. During this period, he invited viewers to create art by activating machinery that erected shelters and signs.
Later in the decade, his focus evolved again, this time to architecture, with the creation of furniture and prototypes of houses and gardens. He founded the Acconci Studio in Brooklyn, NY, in 1988.
His designs have included the acclaimed Murinsel floating platform in Graz, Austria, as well as the United Bamboo store in Tokyo and installations for the Midwest Airlines Center in Milwaukee, the Arvada Center for the Arts and Humanities in Colorado, and the Bronx Museum of the Arts in New York.
Sponsored by SU Art Galleries, admission to his talk is free and the public is invited. For more information call 410-548-2547 or visit the SU website at www.salisbury.edu.