Thursday, February 27, 2014
Art Historian Horton Speaks on Native American Artists at Venice Biennale Thursday, March 6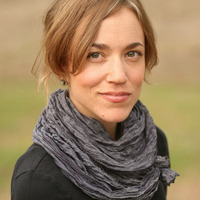 SALISBURY, MD---Native American artists transcended the borders of the United States and played a key role in the international art world throughout the 20th century.

Art historian Jessica Horton speaks about the history of Native American artists at the 1932 Venice Biennale during the presentation "Dancing in Venice: Native American Art, National Pavilions and the Politics of 'Going Global'" at Salisbury University. Her talk is 5 p.m. Thursday, March 6, in Fulton Hall Room 111.

Horton was the Wyeth Predoctoral Fellow at the Center for Advanced Study in the Visual Arts at the National Gallery of Art. She currently is a Smithsonian Postdoctoral Fellow at the National Museum of the American Indian in Washington, D.C.

Sponsored by SU Art Galleries, admission is free and the public is invited. For more information call 410-548-2547 or visit the SU Art Galleries website at www.salisbury.edu/universitygalleries.