Wednesday, September 10, 2014
Anderson's 'Sins of Seven Tables' Earns Four Stars at Festival Fringe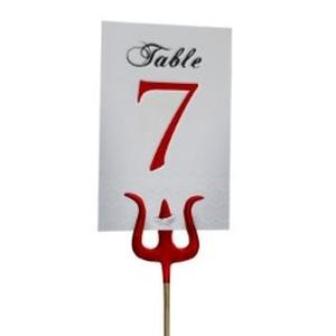 SALISBURY, MD---Salisbury University's student and alumni actors "absolutely know their stuff."

That's the analysis of Fringe Review, which gave a four-star rating to the New Salisbury Players in the premiere of Tom Anderson's Sins of Seven Tables at last month's Edinburgh Festival Fringe in Scotland.

Anderson, of SU's Theatre and Dance Department, is a seven-year Festival Fringe veteran and founder of the New Salisbury Players. This year marked his first debut of an original play at the event. Sins follows the happenings at seven tables in a restaurant, with scenes representing the seven deadly sins, as diners are tempted by lust, gluttony, greed, sloth, wrath, envy and pride.

Calling the production a "highly recommended show," Fringe Review raved: "Each actor appears cast in a different role, and instantly their persona is believable. … The cast shows a real understanding of necessary timing before revealing or responding to their individual bombshells, and it's a pleasure to watch."

The actors who earned those accolades included include SU students Michelle Cassel of Owings Mills, MD; Eleni Lukaszczyk of Ellicott City, MD; Ide Owodiong-Idemeko of Annapolis; and Alex Scoras of Manasquan, NJ; and alumni De'Vonte Perry of Cambridge, MD; and Dayton Young of Frederick, MD.

The publication also praised Anderson's script: "There are some real moments of tension and surprise, and each short drama is brimming with unpredictable potential, which keeps you guessing."

The play was performed 20 times during its three-week run at acclaimed festival, which sold over 2.1 million tickets for nearly 3,200 shows overall.

For more information call 410-543-6030 or visit the SU website at www.salisbury.edu.