Thursday, February 16, 2017
American Association of Geographers Spotlights SU Project Manager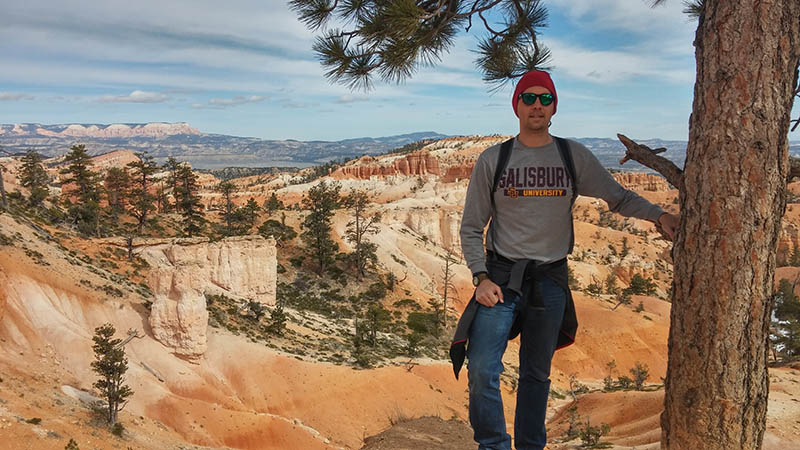 SALISBURY, MD---The American Association of Geographers (AAG) is featuring Salisbury University alumnus and GIS project manager Ryan Mello on its GeoMentor Spotlight for February.

AAG's GeoMentors program works to enhance GIS and geographic learning in K-12 schools across the U.S. Mello is part of a nationwide network of mentors available to assist teachers with ArcGIS Online and other classroom applications. AAG features GeoMentor volunteers monthly to showcase the talents available.

Mello initially came to SU to study science education, but in his last year, loved his geography courses so much that he changed his major. Being a GeoMentor combines both fields, he said.

"GIS and geography allow us to better understand pretty much everything around us, whether it is why the clouds look like that or where should we put a new grocery store," Mello told AAG. "Understanding how the world works and knowing that we can analyze data to better solve problems is incredible."

"Oh, and I love maps," he added.

A native of Pittsville, MD, Mello is a GIS project manager at the Eastern Shore Regional GIS Cooperative (ESRGC) at SU. For six years, he has worked on its Maryland Critical Area Remapping project. He earned his bachelor's in geography with concentrations in earth and atmospheric science in 2008 and his master's in Geographic Information Systems (GIS) Management in 2014, both from SU. He also earned his GIS Professional Certification in 2014.

For more information call 410-543-6030 or visit the SU website at www.salisbury.edu.