Thursday, February 15, 2018
Alumna Jennifer Clymer Screens 'Be Prepared to Stop' Documentary at SU February 22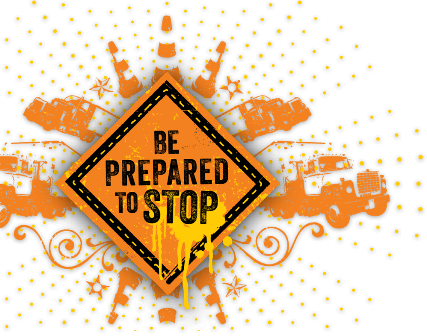 SALISBURY, MD---The new documentary Be Prepared to Stop examines the importance of the U.S. highway system in everything from shipping to transportation, and the mounting issues caused by neglect, deferred maintenance and lack of funding.

It also looks at potential solutions that could keep the nation's highways running smoothly for years to come.

Its executive producer, Salisbury University alumna Jennifer Clymer, discusses the topical film following a screening at SU 4 p.m. Thursday, February 22, in Conway Hall Room 153. A question-and-answer session follows.

Clymer earned her B.A. in communication arts from SU in 1993. A New Jersey native, she moved to Chicago after graduation, performing at improve theatres and serving as a talk radio producer. After a stint as an advertising agency production manager, she moved to Los Angeles to pursue a producing career.

She became a production coordinator for Columbia Pictures, working on films including Spider-Man, Men in Black II, Charlie's Angels and Stuart Little 2, among others.

More recent credits have included serving as executive producer on the award-winning short documentary Showfolk, about show business veterans residing at Los Angeles' Motion Picture and Television Fund (MPTF) home, and co-producer of the feature-length documentary Dear Mr. Watterson, about the impact of Bill Watterson's beloved comic strip Calvin and Hobbes.

She also produced the award-winning short western Agua Dulce and was associate producer for the film festival-winning feature End of the Spear, the story of an Ecuadorian tribesman and the events that changed his life following the fatal spearing of five young missionaries.

Since 2006, Clymer has produced for MPTF's internal television station, supervising its growth into the Eisner Foundation prize-winning MPTF Media Center.

Sponsored by the Charles R. and Martha N. Fulton School of Liberal Arts, admission to the screening at SU is free and the public is invited. For more information call 410-543-6030 or visit the SU website at www.salisbury.edu.