Friday, March 8, 2013
Alcohol Education Speaker Chris Sandy Presents at SU Monday, March 11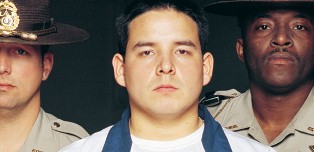 SALISBURY, MD---At age 22, Chris Sandy made a horrific decision to drink and drive, resulting in the deaths of two innocent people and eight-and-a-half years in prison.
Today, Sandy travels the United States, encouraging high school and college students to make better decisions and avoid living a life of regret. He shares his story at Salisbury University 7 p.m. Monday, March 11, in Maggs Gym.
Sandy's live presentation was developed into the Emmy Award-winning documentary Enduring Regret, produced by the Georgia Governor's Office of Highway Safety. A book by the same name is scheduled for release.
"Our youth are exposed to alcohol and drugs throughout their lives, and they need to be equipped to handle these situations to make the right choice," said Sandy.
His nightmare began as he collided with another vehicle after leaving a party at which he had four drinks. He was charged and convicted on two counts of vehicular homicide by DUI. After serving a portion of his sentence in prison, he was released on parole, but remains on probation until 2031. Since leaving incarceration, he has delivered his message to more than a quarter-million people.
Sponsored by the Health and Sport Sciences Department, President's Office, Student Affairs Office and Sea Gull Century, admission to his talk is free and the public is invited. For more information call 410-543-6030 or visit the SU Web site at www.salisbury.edu.