Thursday, February 2, 2012
Ailey II Dance Company Performs at SU March 9-10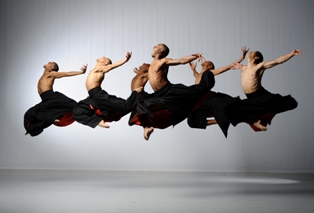 SALISBURY, MD---The history and flair of one of the nation's most celebrated choreographers returns to Salisbury University's Holloway Hall Auditorium Friday-Saturday, March 9-10, as the Alvin Ailey American Dance Theatre presents the Ailey II Dance Company.
Tickets are required for both evenings, and ticket holders must be seated by 6:45 p.m. for the 7 p.m. performances. Tickets are sold out.
Created by Ailey in 1974 to help talented students make the transition from the studio to the stage, Ailey II now has over 30 years of history. Artistic Director Sylvia Waters has been with the company since its inception and was personally selected by Ailey.
The company has been lauded for its performances and community outreach efforts. Visiting 40 cities a year, each performance reflects the company's mission to establish an extended cultural community that provides dance performances, training and community programs for all people. Dances illustrate aspects of the African-American heritage and other cultures to unite people of different races, ages and backgrounds.
The company "can be counted on to deliver high-energy dancing made even more electric by the push of youthful ambition," says The New York Times.
The performances are sponsored by the Offices of the President, Provost, Cultural Affairs and Multicultural Student Services, the Charles R. and Martha N. Fulton School of Liberal Arts, and the Student Organization for Activity Planning. A free shuttle runs from the Guerrier University Center parking lot, off Dogwood Drive, from 5:45-6:45 p.m., returning after the performance.
For more information call 410-543-6271 or visit the SU web at www.salisbury.edu.