Wednesday, February 28, 2018
A.A. Balaskovits Inaugurates Spring Writers on the Shore Series March 28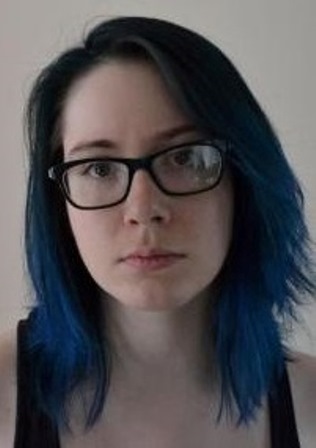 SALISBURY, MD---A.A. Balaskovits inaugurates this spring's Writers on the Shore literary series at Salisbury University, reading from her works 8 p.m. Wednesday, March 28, in the Worcester Room of the Commons.
Balaskovits is the author of the short story collection Magic for Unlucky Girls, taking familiar tropes from fairytales and twisting them into new and often surprising shapes. Her short fiction was included in Wigleaf's "Top 50 (Very) Short Fictions of 2017" and won the grand prize in the 2015 Santa Fe Writers Project Literary Awards series.
She also has received the Sequestrum New Writers Award. Her fiction and essays have appeared in Indiana Review, The Madison Review, The Southeast Review, Gargoyle, Apex Magazine and Shimmer, among other journals and anthologies. Balakovits is the co-editor-in-chief of Cartridge Lit, an online journal of video game literature.
Sponsored by the English Department and Writers on the Shore, admission is free and the public is invited. For more information call 410-543-6445 or visit the SU website at www.salisbury.edu.