Tuesday, October 17, 2017
57th Biannual Senior Graphic Design Exhibition November 6-19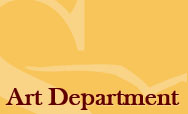 SALISBURY, MD---Salisbury University showcases works by 10 students during the graphic design portion of its 57th biannual Senior Art Exhibition, "Ten," from November 6-19 in the University Gallery of Fulton Hall.

A reception and awards ceremony are 5-7 p.m. Friday, November 17, with light refreshments and works for sale by the artists.

Students featured include Sarah Bowler, Lorna Crockett, Cody Duvall, Scott Fisher, Samantha James, Emma Kirby, Mitchel Kurtz, Kyle Lacey, Curtis Onwuegbu-Guy and Hannah Roane.

This exhibition is the culmination of the Graphic Design Program as these seniors move into their careers. The graduating artists said they are excited to share and discuss their work to the community as they take on their final exhibition at SU.

Gallery hours are 10 a.m.-5 p.m. Monday-Thursday, noon-4 p.m. Saturday. Admission is free and the public is invited.

For more information call 410-548-2547 or visit the SU Art Galleries website at www.salisbury.edu/universitygalleries.