Wednesday, April 10, 2013
33rd SU Philosophy Symposium Explores Happiness Saturday, April 27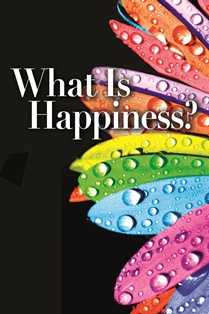 SALISBURY, MD---Charles Schulz said Happiness Is a Warm Puppy. According to The Beatles, "Happiness Is a Warm Gun." But what is happiness … really?

Drs. Mitzi Lee and Chris Heathwood of the University of Colorado at Boulder join Salisbury University Philosophy Department faculty in an attempt to answer that question during the 33rd annual SU Philosophy Symposium 9 a.m.-4 p.m. Saturday, April 27. The event is held in Teacher Education and Technology Center Room 153.

The symposium begins with a continental breakfast. During the morning session, Lee and Heathwood discuss some of the standard—and not so standard—approaches to happiness, analyzing the relationship between happiness, pleasure and the satisfaction of desires. Following a break for lunch, faculty and other local panelists add their insights. The audience is invited to join in the discussion throughout the day.

Lee, author of Epistemology After Protagoras: Responses to Relativism in Plato, Aristotle and Democritus, earned her Ph.D. from Harvard University and later returned as a visiting professor. She earned a graduate fellowship from Harvard, as well as research fellowships from the Institute for the Humanities and Washington, D.C.'s Center for Helenic Studies. She received a research stipend from the National Endowment for the Humanities and was selected to attend the NEH's 2004 summer seminar.

Heathwood is currently the Laurance S. Rockefeller Visiting Fellow at Princeton University's Center for Human Values. His has presented extensively at conferences throughout the United States, including Princeton, and internationally at the University of Oxford. His articles have appeared in the Journal of Ethics and Social Philosophy, Oxford Studies in Metaethics and the Australasian Journal of Philosophy, among others. He is currently writing a manuscript on the philosophy of welfare, Getting What We Want.

Sponsored by the SU Philosophy Department, admission to the symposium is free and the public is invited. For more information call 410-677-5070 or visit the SU Web site at www.salisbury.edu.