Friday, May 12, 2017
2017 President's Distinguished Community Leadership Award Recipients Announced
SALISBURY, MD---The executive director of a center that provides support for area residents in times of crisis and "Maryland's Coastal College Town" are the 2017 recipients of the Salisbury University President's Distinguished Community Leadership Awards.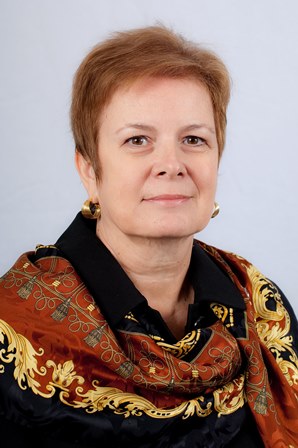 Michele Hughes of the Life Crisis Center receives the individual award, while the City of Salisbury is recognized with the organizational honor. Their work will be celebrated during SU's 91st-year Spring Commencement at the Wicomico Youth & Civic Center on Thursday, May 25.

Hughes accepted her current position with the Life Crisis Center in 2003, overseeing its services to residents in Wicomico, Worcester and Somerset counties. Since 1976, the center has offered assistance, at no charge, to victims of domestic violence, rape, sexual assault and child abuse.

Under Hughes' leadership, the center received its largest grant, over $900,000, from the Maryland Governor's Office of Crime Control and Prevention. She was selected to serve as president of the board for the Maryland Coalition Against Sexual Assault and has received that organization's Visionary Award.

"She has proven to be a formidable powerhouse in seeking out ways to provide an ever-expanding net of support services for those within our community who have been impacted by serious crimes," said her nominator Humberto Aristizabal, SU associate vice president of institutional equity, fair practices officer and Title IX coordinator. "Ms. Hughes is a tremendous asset to our community."


Long known as the "Crossroads of Delmarva," the City of Salisbury, under the leadership of Mayor Jake Day, has rebranded itself as "Maryland's Coastal College Town," emphasizing not only its proximity to the Atlantic Ocean and Chesapeake Bay, but also the contributions of SU. Some of the most desirable cities in the nation to live in are identified as college towns, and that moniker has been an asset in attracting knowledge-based startups, young people and retirees seeking a high quality of life.

The City has proven to be a strong partner in town-gown relations with the University. As students, faculty and staff have continued to reaffirm their commitment to the community, City leaders also have played a key role in strengthening relationships between SU and surrounding neighborhoods.



The most recent examples include an expanded SU presence in downtown Salisbury, which continues to see an ongoing revitalization. In addition to the SU Art Galleries Downtown Campus, which opened in 2013, the University recently announced it would locate a new Center for Entrepreneurship in the Plaza Gallery Building by 2020. SU also is working with the City to have 30 acres of downtown Salisbury designated as a Regional Institution Strategic Enterprise (RISE) Zone by the Maryland Department of Commerce.

For more information call 410-543-6030 or visit the SU website at www.salisbury.edu/communityleadership.


* * *


ABOUT THE AWARDS

SU's Community Leadership Awards are presented annually in two categories: individual and organization. Those in Wicomico, Worcester, Somerset, Dorchester, Accomack, Northampton and Sussex counties are eligible.



Past winners include the Community Foundation of the Eastern Shore; former Maryland Secretary of Agriculture Lewis Riley; Women Supporting Women and its founder, Sue Revelle; MAC Inc.; Henry Hanna, III; the United Way of the Lower Eastern Shore; Dr. Peggy Naleppa; Dove Pointe, Inc.; Dr. Carolyn Stegman; Debbie Abbott; Dr. George Whitehead; Habitat for Humanity of Wicomico County; the Salisbury Area Chamber of Commerce; Marty Neat; Lower Shore Enterprises, Inc.; Lee Whaley; the Richard A. Henson Foundation; Tony Sarbanes; Coastal Hospice and Palliative Care; Salisbury Neighborhood Housing Services; Palmer Gillis and Tony Gilkerson.