Tuesday, October 24, 2006
17th SU Dance Company Fall Showcase November 8-11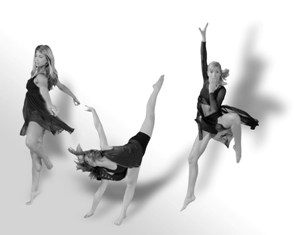 SALISBURY, MD---The Salisbury University Dance Company, directed by Dr. Victoria Hutchinson, hosts its 17th annual Fall Showcase 8 p.m. Wednesday-Saturday, November 8-11, in Holloway Hall Auditorium.
The program of this popular dance production features They Might Be Giants by guest choreographer Rubén Graciani and six premieres by company members.
Graciani graduated from the North Carolina School of the Arts and studied at the Juilliard School. He received his B.F.A. from SUNY-Purchase and M.F.A. from the University of Maryland at College Park. A former member of the Mark Morris Dance Group, he is currently an assistant professor at Ohio University.
Junior Missy Bauswell presents Damaged, a dance set to the edgy rock mix of Plumb and the strings of the City of Prague Philharmonic Orchestra.
Breathe Me, by senior Melissa Hoko, is inspired by the lilting piano and secretive sound of the Australian vocalist Sia.
Desert images and the music of Jolly Mukherjee and the Madras Cinematic Orchestra provide the background for Mirage by senior Renée Hollingshead.
Senior Erica Jablecki presents Footloose, a tap dance set to the bubbly pop music of Kenny Loggins.
Movement for Five, an exploration of relationships in time and space directed by junior Kristin Jenkins, is accompanied by the unique vocal music of Erik Karol from Cirque De Soleil.
Sophomore Emily Phebus enhances her modern dance, So Far, with video images and music by Snow Patrol, an alternative rock quartet from Ireland.
The showcase benefits the Boys and Girls Clubs of America. Admission for the one-hour performance is $8 for adults, $6 for senior citizens, teens, and SU alumni. Children under 12 and SU ID holders receive one free ticket. Reservations are not required. Tickets are available at the door 30 minutes before curtain.
For more information call 410-543-6229 or visit www.salisbury.edu.