Wednesday, October 18, 2017
Expedia Ranks SU Among 'Most Beautiful College Campuses'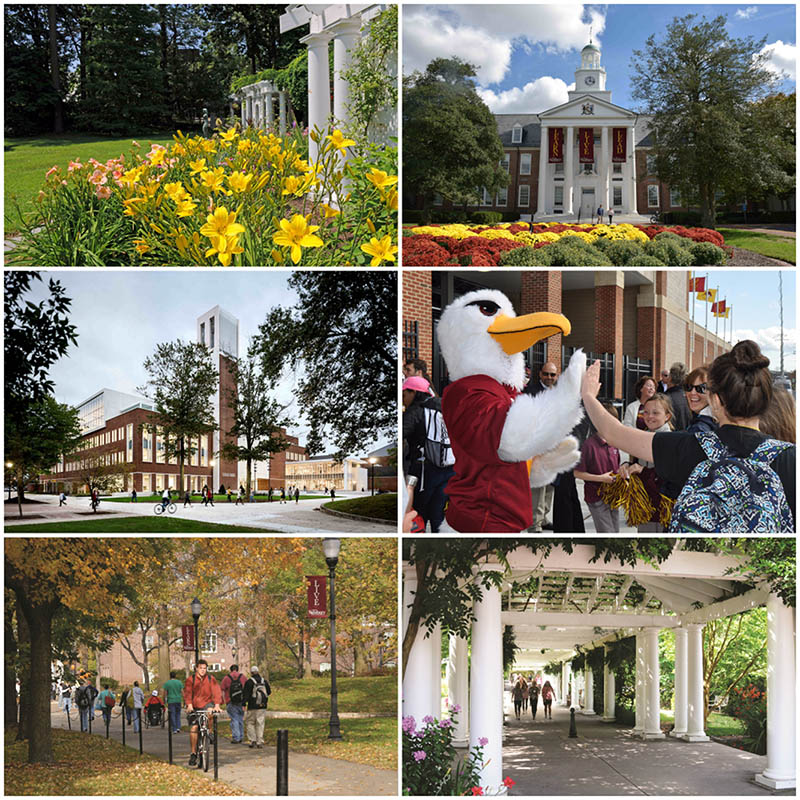 SALISBURY, MD---Salisbury University students have long believed their campus to be one of the most picturesque in the U.S., and travel website Expedia agrees.
The site's blog, Viewfinder, recently rated SU among "15 of the Most Beautiful College Campuses."
While the physical grounds were part of the ranking methodology, the site also looked at areas including academics, school spirit, community outreach and "local vibes" to reach its conclusions based on a well-rounded student body.
"There are countless colleges with beautiful campuses, but there is more to beauty than pretty skylines and stunning architecture," said blogger Chloe Mulliner, who wrote the post. "Sometimes beauty is cheering on your school team until your throat is raw, giving back to the community at the local soup kitchen and finding a cozy coffee spot away from the masses."
According to Mulliner: "As the heart of [the] Delmarva Peninsula and capital of the Eastern Shore, Salisbury plays host to the scenic public university.
"The best study breaks at SU involve a peaceful stroll through the campus' immaculate green lawns and brick buildings — only interrupted by the realization that it's LAX game day! There is certainly elegance and beauty to be found in the school's lacrosse teams, which have earned quite the championship record … And you better believe The Flyer is reporting on it!"
SU was in good company on the overall list, which also included James Madison, Cornell, Pepperdine and Tulane universities, as well as the University of Nebraska. To view the full list, visit: https://viewfinder.expedia.com/features/15-of-the-most-beautiful-college-campuses/.
Expedia is not the only website to rate SU among the country's most scenic universities. Last year, online ranking site Best College Reviews named Salisbury among the nation's "Top 50 Most Beautiful Autumn Campuses."
SU also twice has received Tree Campus USA recognition from the Arbor Day Foundation, honoring the institution's commitment to promoting healthy trees, and engaging students and staff in the spirit of conservation.
For more information call 410-543-6030 or visit the SU website at www.salisbury.edu.