Wednesday, September 13, 2017
Whitt Continues SU's Enlightened Perspectives Lecture Series October 12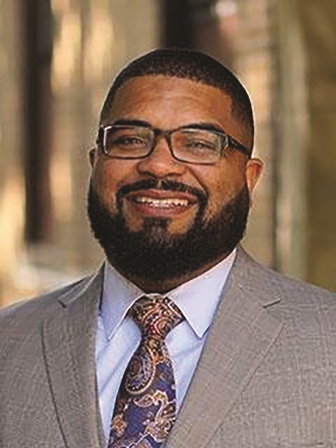 SALISBURY, MD---All constituencies at colleges and universities play pivotal roles in the success of diversity and inclusion efforts at colleges and universities. But what, exactly, are the expectations of those individuals and organizations?
Dr. Christopher Whitt, chair of Augustana College's (IL) political science department and director of its Center for Inclusive Leadership and Equity, answers that question and more as this semester's guest in Salisbury University's Enlightened Perspectives Lecture Series.
His presentation, "Growing While Pushing Forward: the Value of Diversity and Inclusion in Higher Education," is 7 p.m. Thursday, October 12, in the Wicomico Room of the Guerrieri Student Union. (Whitt is a 2000 graduate of SU.)
During his talk, Whitt examines shifts and culture and priorities, and the need to reflect true commitments to equity and feelings of full ownership for each member of an educational institution's community. Each member has multiple intersecting facets in their identities and should not be expected to downplay any of those aspects to fully engage in a college or university community, he said.
Sponsored by the Multicultural Student Services Office and Multicultural Alliance of Student Organizations, admission is free and the public is invited. For more information call 410-548-4503 or visit the SU website at www.salisbury.edu.