Wednesday, August 30, 2017
Fall Fulton Faculty Colloquia Series Scheduled September 26-December 12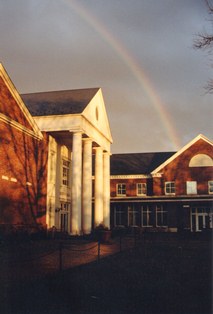 SALISBURY, MD---Faculty in Salisbury University's Charles R. and Martha N. Fulton School of Liberal Arts share their research and expertise during this semester's Fulton Faculty Colloquia series.
Presentations are 3:30 p.m. on select Tuesdays from September-December in Conway Hall Room 152. Topics and speakers include:
September 26 – "Cinema Studies, Humanities Education and the Question of Social Acceleration" with Dr. David Johnson, professor of English
October 24 – "A Regenerative Path to Address the Mass Incarceration Crisis in America," with Dr. Toran Hansen, assistant professor of conflict analysis and dispute resolution
November 28 – "The Sociology of Human Rights of Gideon Sjoberg: Organizational Power, Human Agency and Moral Accountability – Implications for Immigration Enforcement" with Dr. Tim Dunn, professor of sociology
December 12 – "Charting a Direction Through the Next (R)Evolution in Medicine: the Biopsychosocial Ecology of the Human Microbiome, Health and Resilience" with Dr. Karl Maier, professor of psychology
Sponsored by the Fulton School, admission is free and the public is invited. Light refreshments will be served. For more information call 410-543-6450 or visit the SU website at www.salisbury.edu.