Monday, July 31, 2017
Undergraduate Research Helps SU Alumna Overcome 'Crippling Anxiety'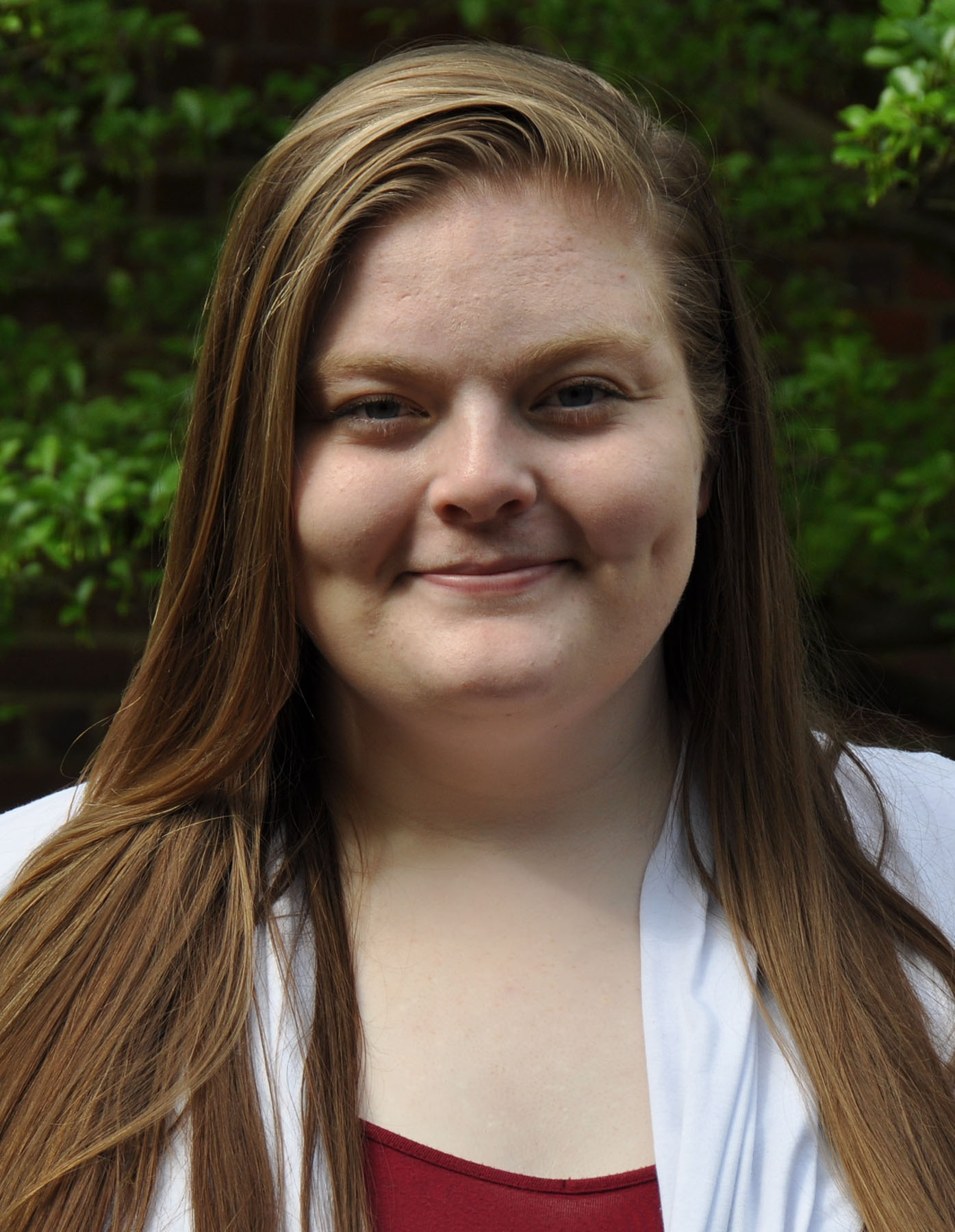 SALISBURY, MD---"When I started college, I was bed-ridden with depression, and my grades suffered," said recent Salisbury University graduate Carolyne Merwin of Washington, D.C. "But at SU, you cannot hide yourself or your obstacles. Someone will always extend support to you when you need it."
When she enrolled at Salisbury four years ago to pursue her B.A. in psychology, she had no idea just how transformative her experience would be. This fall, she will begin working toward her clinical psychology doctorate at Immaculata University in Pennsylvania, thanks, in part, to research conducted with Dr. Suzanne Osman of SU's Psychology Department.
In 2015, Merwin worked with Osman on the study "Rape Acknowledgement Status and Recency Since Rape as Correlates of College Women's Body Shame." Surveying SU students about their sexual experiences, they examined the body shame levels among female rape victims based on their acknowledgement and the recency of rape occurrence.
Earlier (prior to the previous year) victims who acknowledged their rapes showed lower levels of body shame compared to recent (within the past year) victims with similar acknowledgement, indicating a potential decrease in body shame over time, Merwin said. Unacknowledged victims' body shame levels remained stable over time. This may be because those who acknowledge rape may be more likely to seek counseling, she said.
While the study tied in nicely with Merwin's major, its success posed a problem: Merwin has social anxiety disorder, giving her a natural fear of public speaking. When she and Osman were asked to present their findings during the Eastern Psychological Association's annual meeting in New York, she was not sure if she could do it.
With Osman's help, she did.
"She really gave me the confidence and tools necessary to overcome my once-crippling anxiety and become the person I was before I developed anxiety," Merwin said.
That year, she also presented the study locally during the annual SU Student Research Conference and is scheduled for publication in the peer-reviewed Psi Chi Journal of Psychological Research.
The next semester, she and Osman embarked on a related study, finding that acknowledgement was not significant with regard to the recovery of self- and body esteem when comparing early and recent victims. Instead, they noticed an increase in self-esteem and body esteem over time in general, she said.
While electing to continue her research with Osman was an easy choice, Merwin also made a much harder one: successfully applying to represent her graduating class as the student commencement speaker. "This community enabled me to find myself in the four years that I spent here," she told an audience of over 4,000 during the ceremony.
Others also may benefit from the journey Merwin began at SU. After completing her doctorate, Merwin hopes to move back to Salisbury or to Philadelphia and go into private practice working with at-risk youth, specifically those suffering with social anxiety disorder.
For more information call 410-543-6030 or visit the SU website at www.salisbury.edu.